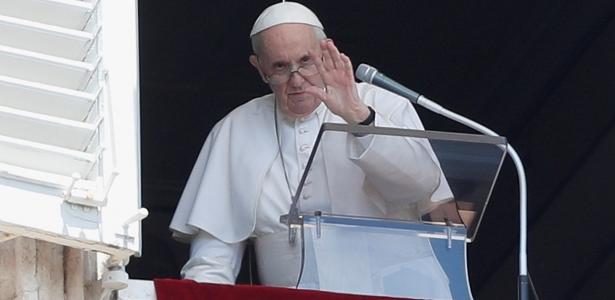 Jewish authorities in Israel have asked Pope Francis for clarification regarding some of the statements he made during a Mass on August 11, the Catholic website "Il Sismografo" reported on Wednesday (25).
According to the portal, a letter to the Vatican "in recent days" reached Cardinal Cork Koch, head of the Council for Christian Unity as well as the Committee on Religious Relations with Judaism. The document was signed by Rabbi Rason Arousi, head of the Chief Rabbinate Committee for Dialogue in Israel.
Jewish leaders said they were "concerned" by Francis' speech, citing a reading of St. Peter's Letter to the Galatians, in which the Catholic leader implied that "Jewish law is outdated."
In the reading, Jorge Mario Bergoglio reflected on the Torah in the New Testament and said that "the apostle explains to the Galatians that the covenant with God and the Law of Moses are in fact not closely related."
Francisco said, "The law is not the basis of the covenant because it appeared in succession and was necessary and just, but before that it had the promise, the covenant," explaining that "São Paulo was not against the law of Moses because it respected it and more than once defended its divine origin."
He added, "The law, however, does not give life, nor does it offer the fulfillment of a promise because it was not in a state to be able to carry it out. The law is the way that leads you to the meeting." Pope.
For the authorities who signed the letter, the Catholic leader's letter shows that the Christian faith "is not merely a transcendence of the Torah, but affirms that the latter no longer gives life, which means that the religious practice of Jews in the present era is outdated."
For Laroussi, the comment is "an inseparable part" of "a despised teaching against Jews and Judaism, things we thought were completely denied by the Church." Rabbi Cardinal Koch also urged "to pass on his suffering to Pope Francis" and, at the same time, asks for clarification "to ensure that any clearly derogatory conclusions are discarded".
"Proud explorer. Freelance social media expert. Problem solver. Gamer."