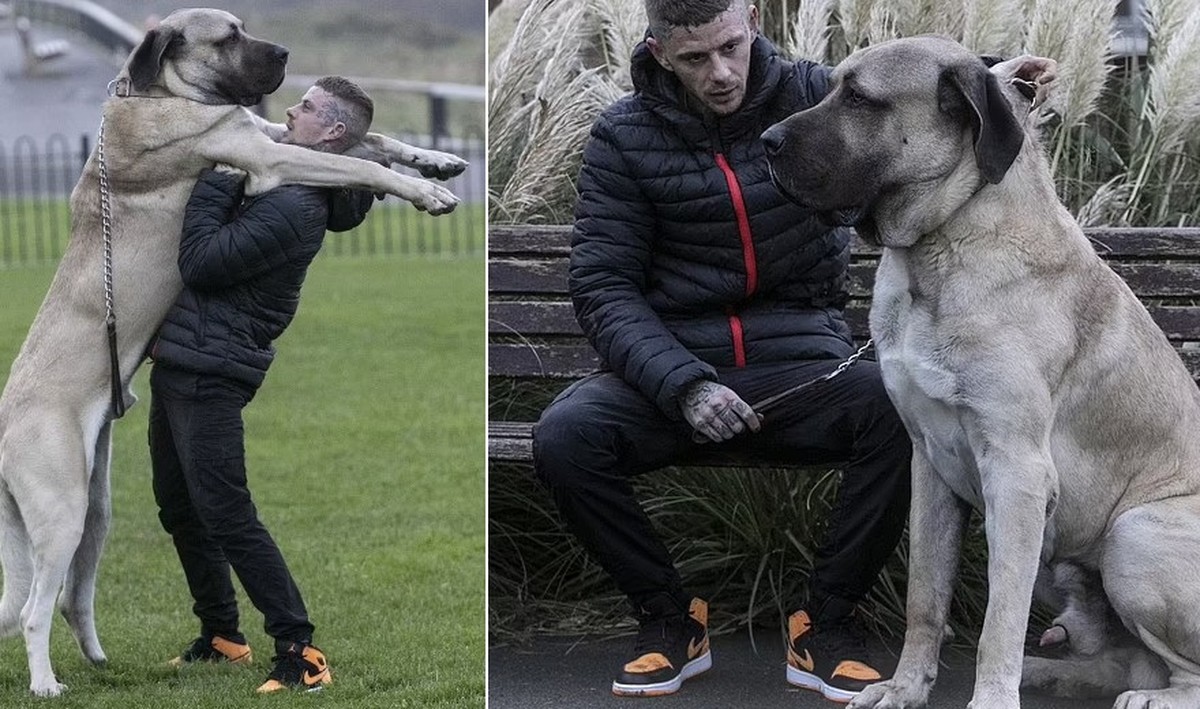 1 of 1 Abu, the 'UK's biggest dog' and owner Dylan Shaw
Abu, the 'UK's biggest dog' and owner Dylan Shaw Breeding
He is defined as "a gentle giant". Considered the UK's largest dog, Apu weighs about the same as a baby elephant: an incredible 115kg.
Abu, 2 years old, Turkish Malakli. He measures 2.10 meters when standing on his hind legs. The owner, Dylan Shaw, 33, believes the dog is still growing and overweight.
The great hound devours 3 kg of meat per day, including one whole chicken, three whole mackerels, two eggs and raw dog food. According to a report in the Daily Mail, Dylan claims Abu's food costs him more than £4,000 a year.
Despite his massive size, Abu, who hails from Turkey, thinks he's a lap dog and loves snuggling in bed with Dylan's children, India, 5, and Reuben, 4, the owner said.
"Abu is great to have, he's a great family dog ​​and he's great with kids. He eats raw meat, raw dog food and whole chickens. He gets one chicken a day," said Dylan, who works. A dog trainer.
"He's got a lot of energy when he's on the outside, but you don't know he's on the inside until you stumble upon him," Dylan added.
Past
next
NBA Player Surprises With Halloween Costume

"Reader. Infuriatingly humble travel enthusiast. Extreme food scholar. Writer. Communicator."