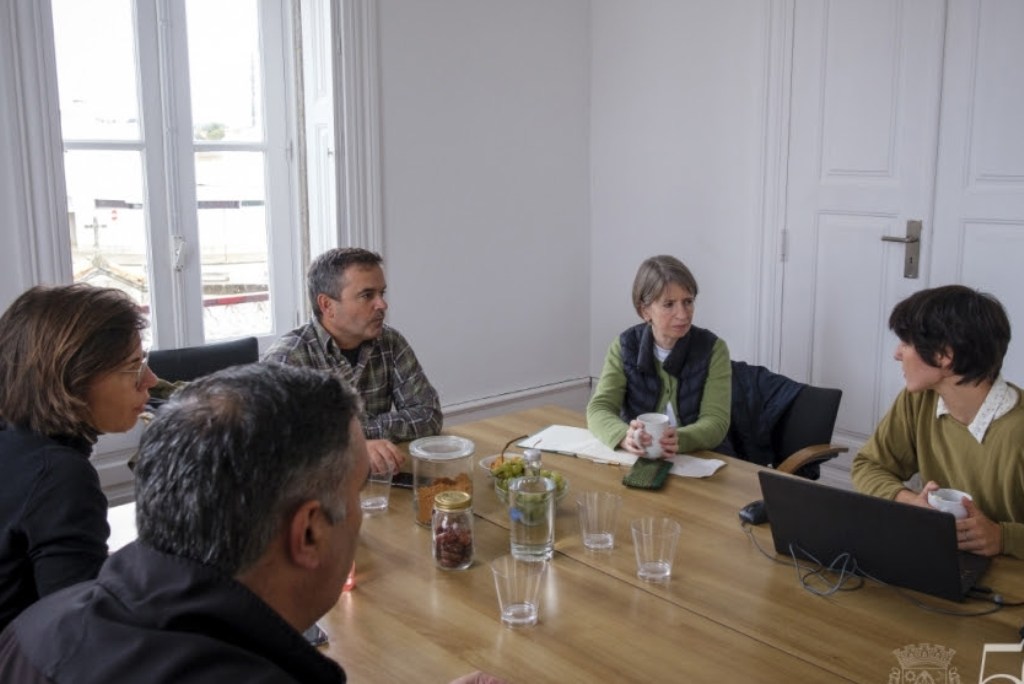 Louisa Hooper, Interim Director of the Calouste Gulbenkian Foundation's Sustainability Mission in the United Kingdom, visited the Romanesque Church of Rats and the entire historic area of ​​the village of São Pedro de Rats on October 27.
After learning about and appreciating the National Monument from the 12th-13th century, considering her area of ​​knowledge to be environmental sustainability, Louisa Hooper met the Climate Center Working Group at the headquarters of Rate Parish Council. The Climate Center Project was presented with the aim of changing the consciousness of society, preparing it for the challenge of climate change, which continues to take its toll and warnings on nature.
"This is the beginning of a path that involves a close collaboration between the municipality of Bova de Versim and the Calouste Gulbenkian Foundation, which will take the form of participation in an initiative already planned for next month. Therefore, on November 10, the "Climate Action and Public Participation" will be held at the Calouste Gulbenkian Foundation in Lisbon. The Climate Center will be represented at the conference", reveals the city council.
During a visit to the Camisola Povera Interpretation and Training Center, Luise Hooper was welcomed and explained the importance of handicrafts to the Povera community, as well as "the work carried out by Environmental Councilor Silvia Costa. The municipality in the sustainable and certified production of local products."
https://www.youtube.com/watch?v=
"Reader. Infuriatingly humble travel enthusiast. Extreme food scholar. Writer. Communicator."