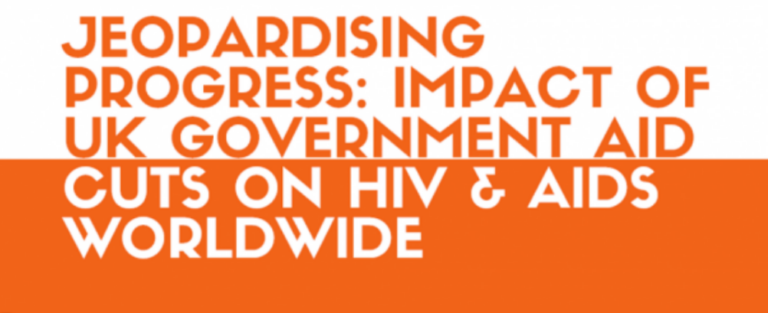 The new report, released today, highlights the impact of the decision to reduce the UK's official development assistance from 0.7% to 0.5% of GDP. Report, Dangerous progress: The impact of the UK government AIDS cuts on HIV / AIDS worldwide (Commitment to Advancement: The Impact of the British Government's Reduction of Funding for the HIV / AIDS Response in the World, in the Free Portuguese Translation) HIV / AIDS, Stop AIDS and the Friendline AIDS ).
The report warns that the world is moving towards a new AIDS emergency and urgent action is needed to get the HIV response back on track. This document shows how Kovit-19 disrupted HIV services, leading to a significant reduction in HIV testing and treatment recommendations worldwide.
UNAIDS Executive Director Winnie Boynima met with members of the British Parliament in London earlier this month to discuss the findings of the report.
Winnie Pianoma met with Health Secretary Sajid Javid and the European Neighbor and US Secretary of State at Wendy Morton, the Foreign, Commonwealth and Development Office. During the meetings, Winnie praised the UK's own progress on the HIV epidemic and said the country's leadership and participation in the global AIDS response was needed more than ever.
Source: UNAIDS
"Reader. Infuriatingly humble travel enthusiast. Extreme food scholar. Writer. Communicator."