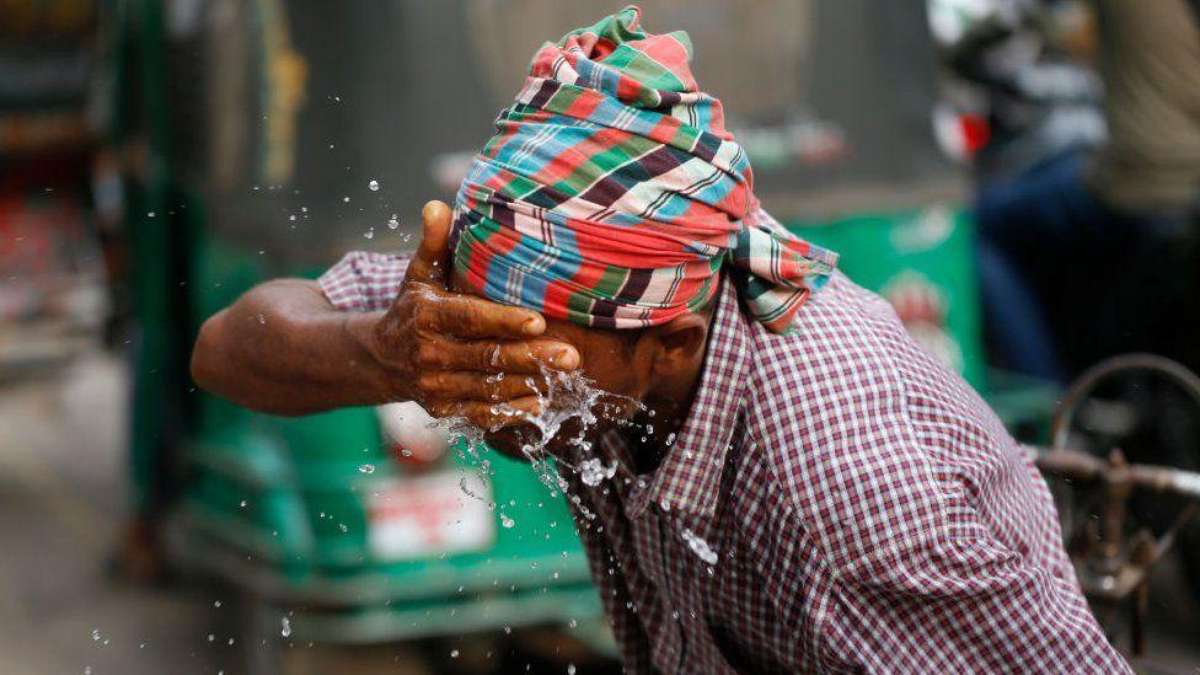 Contrary to initial predictions, 2023 is on track to be the hottest in recorded history.
The oceans are becoming warmer, the ice in Antarctica has never been so low, and extreme weather events are affecting all continents, the latest of which is the heat wave in Brazil, especially in the southeastern and central-western regions.
It has long been known that temperatures will continue to rise as humans continue to emit record amounts of global warming greenhouse gases such as carbon dioxide, primarily through burning fossil fuels.
This is the main cause of global warming.
But there are other factors that could explain the rise in global temperatures, especially this year.
Check some out.
The "strange" El Niño phenomenon.
The climate phenomenon widely known to Brazilians is the reason behind the high temperatures recorded this year.
During El Niño, warmer surface waters in the eastern Pacific Ocean release additional heat into the atmosphere, increasing global atmospheric temperatures.
This phenomenon is intensifying this year, although it did not reach its peak in 2016.
However, it is expected to intensify in the coming months.
The El Niño in 2023 may release more heat than previous ones, because the world was already in a long cold phase – an adverse climate phenomenon known as La Niña.
La Niña kept global temperatures in check for much longer, as less heat escaped from the sea surface into the atmosphere.
But during this period, the oceans continued to absorb record amounts of heat, some of which is now finally beginning to be released into the atmosphere.
Typically, scientists expect a delay of about three months between El Niño's maximum intensity and peak global air temperatures, explains Zeke Hausfather, a climate scientist at Berkeley Earth, a US-based scientific organization.
But air temperatures have risen more quickly during this El Niño than in previous phases, and they haven't even reached full strength yet.
As Hausfather says, "This El Niño is weird."
Reduce aerosols
Reducing certain air pollutants — which aims to clean the air that humans breathe — could actually lead to the unintended consequence of global warming.
This is because some small airborne particles known as aerosols, such as sulfates or dust, tend to reflect some of the Sun's energy back into space.
Overall, this cools the Earth's surface.
Contributions to global warming in 2010-2019 are dominated by greenhouse gases (about +1.5°C) compared to 1850-1900 levels, partially offset by other anthropogenic factors such as aerosols (about -0.4°C), which warm the Earth By about 1.1 degrees Celsius. C. Natural volatility is much less important.
Regulations introduced in 2020 to encourage clean marine fuels have reduced global emissions of sulfur dioxide (SO₂), an air pollutant that is harmful to humans to breathe, by about 10%.
But this appears to have led to higher temperatures, especially in shipping hotspots such as the North Atlantic.
"We quickly saw from satellite data that less sunlight is being reflected and more sunlight is being absorbed by the oceans," explains Leon Simons, a climate researcher at the Club of Rome group.
Not all scientists agree on the importance of aerosols in explaining 2023 temperature records.
"It's hard to say with this organization [do novo combustível para transporte] "In 2020 that would create a sudden jump in 2023 that we didn't see in 2022," Hausfather says.
Major volcanic eruption
In January 2022, there was a massive eruption of the Hunga Tonga-Hunga Haapai underwater volcano on the Tonga Archipelago in the Pacific Ocean.
The volcanic plume reached an "unprecedented" height of 55 kilometers above the Earth's surface and sparked record flows of underwater debris.
It is important for the climate, as it has also released about 150 million tons of water vapor into the stratosphere. Water vapor is a greenhouse gas, like carbon dioxide, and may have contributed to global warming.
Studies so far suggest that the eruption may have only had a limited impact on global air temperatures, perhaps less than 0.05 degrees Celsius. But scientists continue to try to determine its full effect.
Antarctica "radiator"?
The sea ice surrounding Antarctica is well below any previously recorded winter levels, according to satellite data in September.
Arctic sea ice has been declining for a long time, but until 2017 it largely contradicted expectations and remained relatively stable. This may now change, with consequences for global temperatures.
The fewer bright, reflective areas of ice there are, the more energy from the sun the dark ocean surface will absorb. This in turn speeds up the heating process.
The concern is that Antarctica mimics the Arctic, acting "like a radiator rather than a radiator," explains Martin Siegert, of the Grantham Research Institute for Climate Change and the Environment, linked to Imperial College London, in 2016. United Kingdom.
It is not clear whether changes in Antarctica contribute to or are a result of 2023's warming.
But they indicate how much global warming will accelerate in the future, Siegert says.
Faster than expected?
So, is global warming faster than expected?
Although the rate of global warming appears to have accelerated in recent decades, it has not yet exceeded the range of potential temperatures that scientists have predicted from climate models.
This provides some confirmation that the world has not yet entered a new phase of runaway climate change.
However, a group of leading climate scientists recently warned that the climate could change more rapidly than expected in the future.
They consider that the climate has not yet fully responded to the greenhouse gases already emitted.
One reason for this, they say, may be the artificial cooling effect of aerosols, which leaves more warming "in the making" than previously thought.
Not all scientists agree with this view, but the devastating climate impacts we are currently feeling highlight the challenges the world already faces.
On the eve of the COP28 climate summit at the end of this month, this "would actually spur action to accelerate the phase-out of fossil fuels," explains Lily Fore, of the Center for International Environmental Law in Washington, D.C., in a report. United State.
"It doesn't have to be worse than we expected for it to be a major problem that society needs to deal with urgently," Hausfather says.
"Climate change is as bad as we thought. That's bad enough."
"Friendly zombie guru. Avid pop culture scholar. Freelance travel geek. Wannabe troublemaker. Coffee specialist."