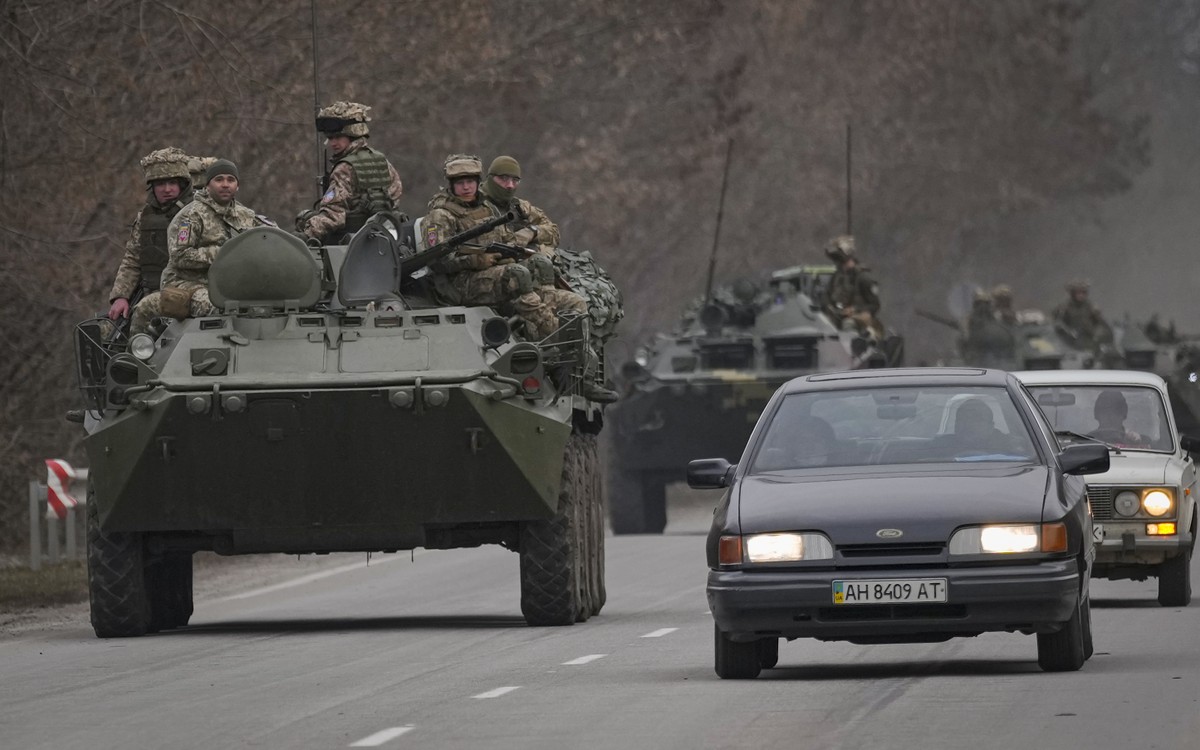 The US Senate approved a $40 billion aid package for Ukraine on Thursday, in line with the Joe Biden administration's pledge to support Kyiv against the Russian invasion.
The package now goes to the president's signature.
"Aid to Ukraine goes beyond charity," said Senate Minority Leader Mitch McConnell.
"The outcome of this conflict will shape the future of American security and key strategic interests," he added hours before the Senate vote.
The President of the United States, Joe Biden, speaks during an event in Washington, this Sunday (15). – Photo: Manuel Balce Ceneta / AP
'continuity of government'
The package includes $6 billion for Ukraine to strengthen its fleet of armored vehicles and air defense system. Nearly $9 billion has been earmarked for "continuity of government" assistance in Ukraine in addition to humanitarian aid.
Congress had already approved nearly $14 billion for Ukraine in mid-March, a few weeks after the Russian invasion.
But the spread of the fighting, which has moved from the capital to eastern and southern Ukraine, prompted Biden to request another round of financial support for weeks.
The US president has repeatedly expressed his desire to lead what he described as "the battle of democracy against tyranny."
But he said the money already allocated to support Ukraine is about to run out. The US House of Representatives approved the $40 billion package last week – an amount equal to Cameroon's 2020 GDP.
Pay now or later
Such bipartisan support is rare in a deeply divided Congress.
"When it comes to Putin, we either pay now or pay later," said Republican Senator Lindsey Graham, who at the start of the conflict in Ukraine advocated the assassination of the Russian president on Twitter.
Although initially limited to sending weapons considered defensive, Washington continued to supply the Ukrainian military with artillery, helicopters, and drones.
Ukrainian soldiers receive training in their use in the United States or in third countries before returning to the front lines.
Another $9 billion from the latest package is also intended to help the United States replenish its arsenal.
The Senate also performed its traditional role as the president's external ally on Wednesday morning, and confirmed career diplomat Bridget Brink as the next US ambassador to Ukraine.
The position has been vacant since 2019.
"Proud explorer. Freelance social media expert. Problem solver. Gamer."