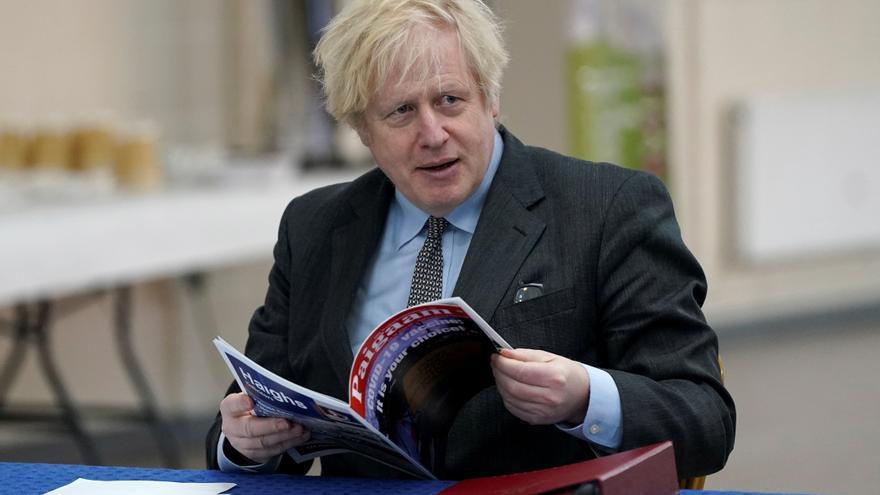 Larger hotels operate in April, pubs and restaurants in May
Johnson asks for wisdom until the effects of the vaccine are verified
The Boris Johnson, British Prime Minister Is preparing a phase expansion of the COVID-imposed lockout that will fully put the ailing UK economy on track July, Report Daily Mail, Citing government plans.
The corona virus that appeared in China in late 2019 has been killed 2.4 million people worldwideIt changed the normal life of billions and led the UK to its worst economic downturn in 300 years.
Johnson, who is set to make his way out of the lockout on Feb. 22, Exit plan It will be cautious but unchangeable. The UK has so far vaccinated 15.6 million people with the first dose.
The newspaper notes that the closure will start in the open range April With Holiday Rentals And this Reopening of large hotels, Though Hotels, Pares Y Restaurants They have to wait until May. Some games like golf and tennis can be restarted. The total reopening of the pubs will begin in early June.
Teleworking continues
"Entertainment businesses will not return to 'public defaults' until July, according to a map out of the lock," the mail said. Johnson He has not yet made a final decision. "Office workers are expected to be told to continue working from home when the Prime Minister releases his road map," the newspaper said. The message of "work from home if you can" will continue in the near future, "he adds.
Johnson warns people to be wary of newspaper reports about his plans as the final decision has not yet been made, saying he would like to see more data on how Vaccine release It affects the development of serious diseases and deaths.
This may be of interest to you
So far, there has been some information from Israel about this, but not enough to be sure about its impact from the UK, the government's top medical adviser Chris Witty said on Monday.
The easing of strict peace controls on personal liberties in modern English history would be with a plan Massive trials. Schools will reopen on March 8.
"Reader. Infuriatingly humble travel enthusiast. Extreme food scholar. Writer. Communicator."