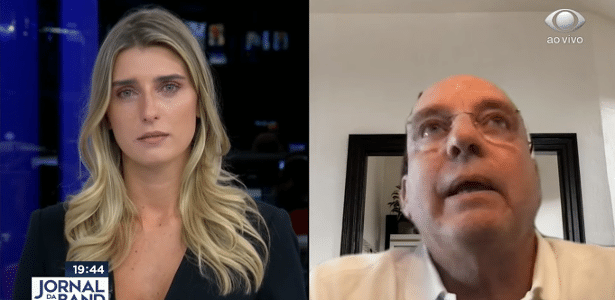 Presenter Joana Treptow was touched during the release of "Jornal da Band" shown today in Band. The journalist was interviewing her father, Bruno Treptow, who was rescued from the rubble of a The building that collapsed in Miami, USA.
The two visibly moved, and the two held back tears during the interview.
The journalist's father said of the tragedy, "I heard a crash and felt like it was the roof. I told my wife it was falling and then we knew it was two parts of the building. I thought we were going to die."
During the conversation, Joanna highlighted that she spent a large part of the day in contact with her father and confirmed that he was a survivor.
He concluded, "The suite has completely collapsed. I think there are about 71 apartments. I went out to the balcony and waited for instructions. We were lucky to have been born again."
"I just want to say you're my hero," Joanna said, concluding her conversation with Bruno Tripto. "I'm really happy to talk to you now."
This afternoon, Joanna Treptow celebrated her father's rescue on social media. "It was a miracle," he said when he said Bruno, the couple's wife and dog survived the breakup.