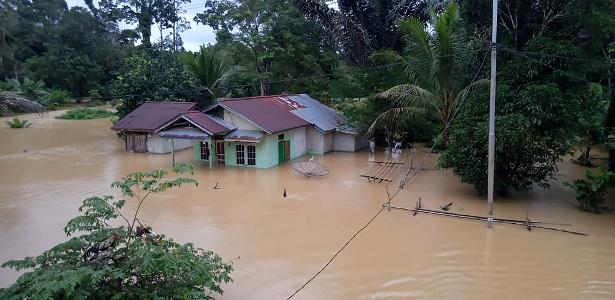 At least nine people have died and dozens are missing after several ships wrecked off the coast of Borneo, Indonesia, due to a violent storm, rescuers announced Friday (16).
In total, about a dozen fishing boats and two tugboats crashed on Wednesday in East Kalimantan province, with a storm causing waves five meters high. Paramedics did not announce these incidents until Friday.
Yopi Haryadi, head of rescue teams in Pontianak, the provincial capital, said nine people had been confirmed dead, but 46 others were missing. It also reported that 81 people were rescued.
The storm caused flooding in about 50 cities and destroyed homes and buildings. In total, 15,000 people were affected by various types of damage.
"The 14 boats tried to escape from the storm, but they were too strong and sank," Haryadi told AFP, adding that the storm did not cause any deaths or injuries on the ground.
A helicopter was sent as part of the naval search, but bad weather hampered the operation.
Maritime accidents are common in Indonesia, an archipelago of more than 17,000 islands where ferries and ships, which are widely used, often fail to meet safety standards.