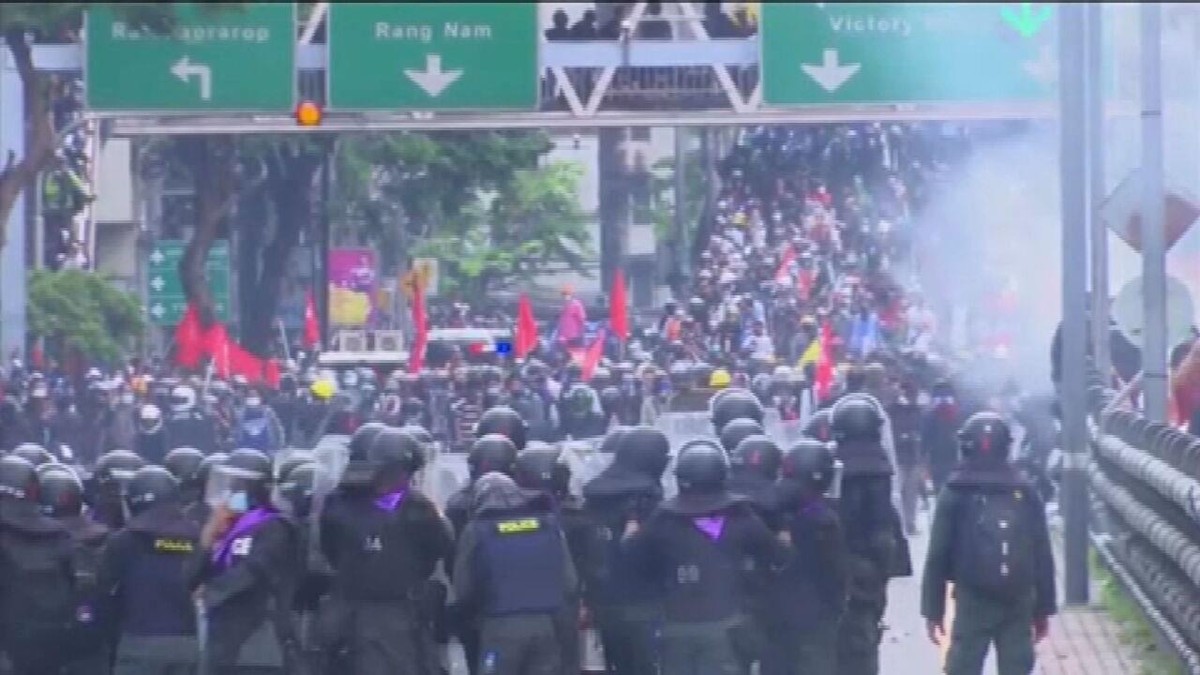 Thousands of anti-government protesters in Thailand clashed with police this Saturday (7) when they complained about the way the government has handled the Covid-19 outbreak and its impact on the economy.
About a hundred police officers blocked a road near the Victory Monument in the capital Bangkok with containers and used water cannons, tear gas and rubber fire against a march towards the government building, Prime Minister Prayut Chan's office – tea.
"Tear gas and rubber bullets were used for crowd control. Our goal is to maintain order," police spokeswoman Krisana Patanacharoen told reporters. He added that the demonstrators used bombs, stones and marbles.
Dozens of protesters were seen being loaded onto motorbikes and ambulances.
"We want Prayut to step down because people are not being vaccinated," said a 23-year-old protester, who gave only his first name, Om. "We have no jobs and income, so we have no choice but to protest."
According to data from this Saturday of the project Our world in data, which is linked to Oxford University, only 6.1% of Thailand's population has been fully immunized against Covid-19. In addition, 15.6% received only one dose of the Covid-19 vaccine and were therefore partially vaccinated.
"Proud explorer. Freelance social media expert. Problem solver. Gamer."