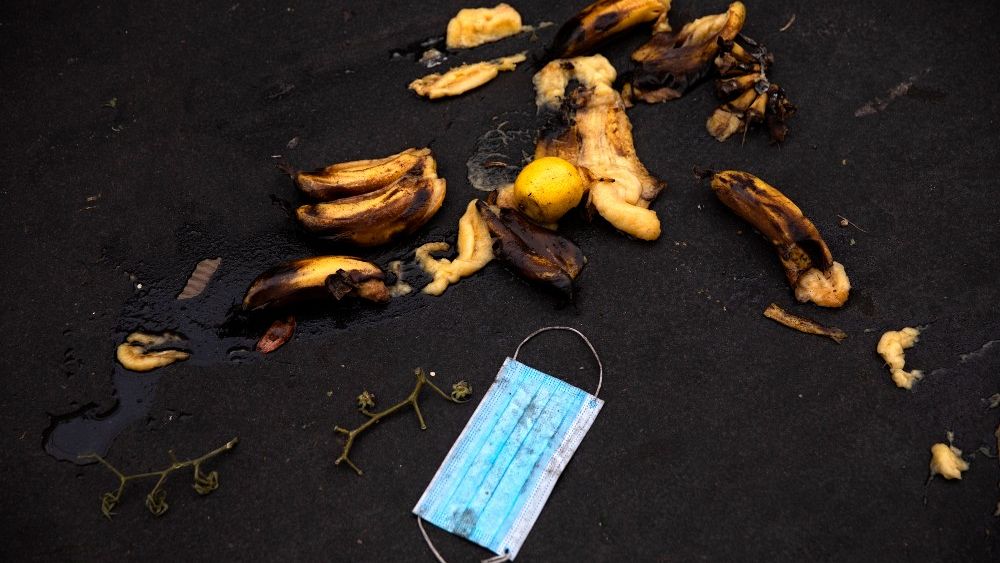 Corona virus infection prevents war on plastic waste. In the UK, about 1,500 tons of masks and gloves are thrown to the ground every month.
"I'm shocked to see the impact of safety products on our community. We see them everywhere. I'm been visiting parks in prison and it's so strange that I do not see them lying on the grass," says Marco Auriccio, co-director of the Ocean Plastic Solutions Network.
This large amount of waste ends up in the landscape, where it takes centuries for materials to decompose. But a large amount ends up in the ground and enters our ecosystems.
"Masks have overtaken plastic bags as one of the most common wastes. An organization estimates that 10 million will be thrown away in London – enough to cover 232 times the area of ​​a football field," says Euronews journalist Luke Hanrahan.
Experts believe that people should be vigilant and take simple, short-term measures.
"We encourage people to use reusable masks. We must not forget that we are still drowning in a climate emergency during these epidemics and that each of us must do everything in our power," says Clyde Lox, chair of the authority. London Waste Facility.
Professor Jason Holt is an expert in the field of plastics. He believes that biodegradable material is a long-term solution for the future production of safety devices.
"When we think about things that end up on the ground or have to be thrown away, I think it's important that they have a very short useful life. In short, I'm not saying many years and many centuries," says Jason Hollet. Professor of Fixed Chemical Technology at Imperial University.
Is it possible? Hanrahan asks.
"Of course. It's possible. The downside is cost. These materials are 2 to 3 times more expensive than ordinary plastics," replied the professor of standard chemistry at Imperial University, "Hollet responds.
In the midst of the COVID-19 epidemic, in the spring of 2020, European companies in the plastics industry approached the European Commission and demanded that it postpone the use of the social order restricting the use of plastics. European officials rejected the request.
"Reader. Infuriatingly humble travel enthusiast. Extreme food scholar. Writer. Communicator."