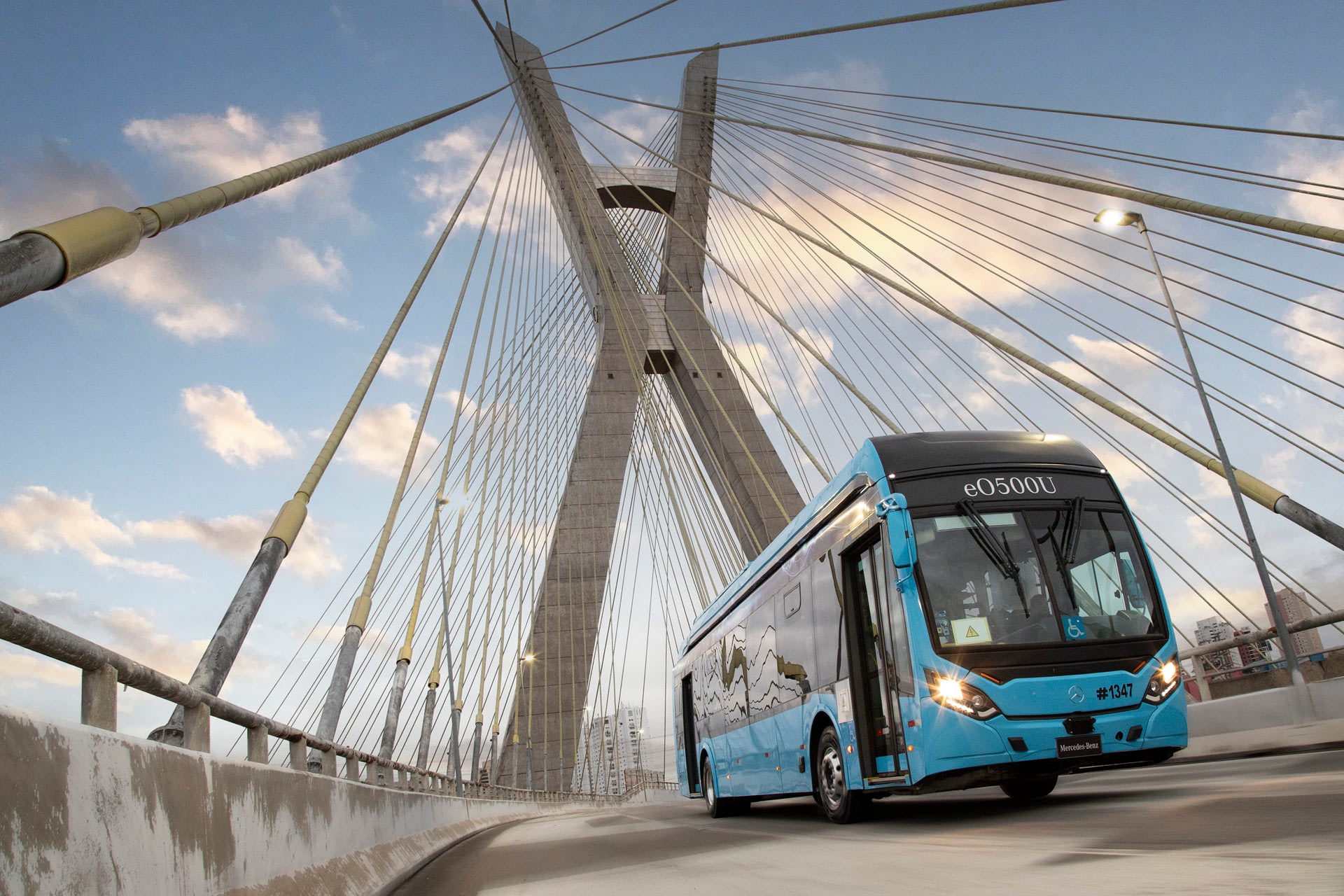 Metrópole Paulista, MobiBrasil and Sambaíba, which operate public transportation in São Paulo, will operate the units in 2024.

São Paulo – Mercedes-Benz has announced the delivery of the first fifty units of the eO500U, the battery electric urban bus chassis with the Caio Millennium chassis, for public transport in São Paulo from 2024.
The majority of the buses, forty units, are destined for Viação Metropole Paulista, which has the largest fleet in the capital, São Paulo, with more than a thousand vehicles. Another eight for Mobi Brasil and two for Sambaeba.
The eO500U chassis is manufactured in São Bernardo do Campo, SP, and developed by the company for the Brazilian and Latin American realities. It has been extensively tested at Iracemápolis Proving Ground, SP, as well as in Germany, where it has built on Daimler Buses' expertise in electric buses.
Walter Barbosa, Director of Bus Sales and Marketing at Mercedes-Benz, said that the urban electric bus chassis has already been approved by BNDES for financing via Finame Baixo Carbono:
"This support is essential for Brazil to advance electric mobility and decarbonization, which will bring benefits to the environment, air quality in cities and society as a whole."
"Friendly zombie guru. Avid pop culture scholar. Freelance travel geek. Wannabe troublemaker. Coffee specialist."