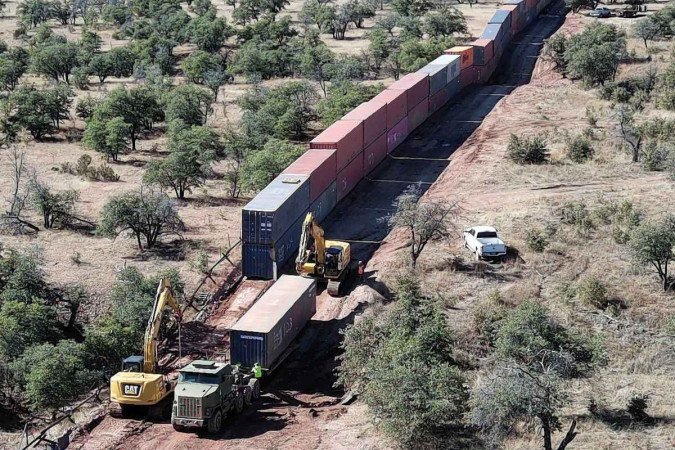 Posted on 01/22/2023 14:39
A wall of containers installed a few months ago by then-Governor of Arizona, Republican Doug Ducey, at a cost of US$100 million, was dismantled on Friday (1/20) in the US.
Ducey ordered a massive batch of containers to be placed on the US-Mexico border during the final months of his administration, a move he described as an effort to combat illegal immigration.
After Washington sued for placing containers on federal land in the Coronado National Forest, Ducey, who was defeated by Democrat Katie Hobbs in the most recent election, agreed to remove them last December.
"I couldn't believe Gov. Ducey thought this was a good idea," Arizona native Debbie McGuire commented as a truck bobbed down the dirt road carrying an empty container. "It's absolutely ridiculous to install shipping containers that never turn anyone away," he added. "It's a complete waste of taxpayers' money."
The Ducey Container Wall initiative began in mid-2022 and was quickly challenged, with critics calling it a "cynical stunt" that would harm the environment and make no difference to the number of illegal border crossings.
Arizona shares nearly 600 km of border with Mexico, including protected areas, national parks, military districts, and Indian reservations.
"Proud explorer. Freelance social media expert. Problem solver. Gamer."