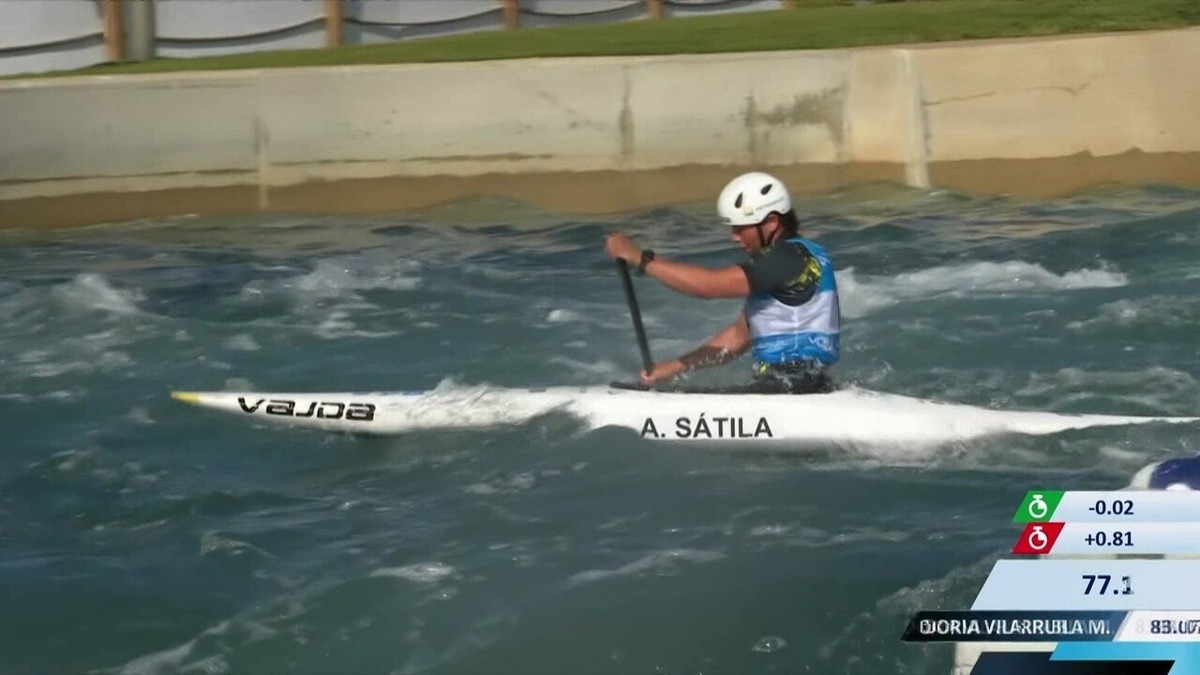 Ana Chattila qualified for the Paris Olympic Games this Friday (22) during the World Canoe Slalom in the Lee Valley, United Kingdom. The canoeist came tenth in the semifinals of the C1 category, advancing to the final and sealing the sport's first Brazilian passport to the Olympics.
Ana Chatilla qualified for the Canoeing World Championships and secured a spot in Paris
The Brazilian must advance to the finals or place Brazil among the top 12 nations to ensure qualification. In the semi-finals of Section C1, he finished in tenth place with a time of 115s92, which ended in fifth place. As she is the best in the country, Ana Chatila will be competing in her fourth Olympics.
– I trained a lot to peak in the World Cup. I gave everything I could to be here. I am happy with the result and I am very happy to have won the Olympic place for Brazil. With the fifth place, I was already pre-classified and I am very happy. I want to thank everyone who supported the fans – celebrated the Brazilian.
A finalist in canoe, Ana Chattila finished 5th in the World Canoe Slalom.
The favorite and reigning world champion, Andrea Herzog missed Gate 7 and took a 50-second penalty. Germany's setback resulted in Ana Chattila finishing tenth – the only Brazilian to compete in the semi-finals.
In the final, Ana Sattila finished fifth with a score of 115 v 77. Britain's Mallory Franklin became the world champion with 108.05 points. Kimberley Woods (ENG) and Jessica Fox (AUS) completed the podium.
In the men's race, Charles Correia did not have a good race and was 29th after missing a few gates and receiving a 50 second penalty. The Brazilian failed to qualify for the decider.
Having practiced the sport since the age of nine, Ana made her debut at the 2012 Olympics in London at the age of 16 as the youngest athlete in the Brazilian delegation. She competed in Rio 2016 and Tokyo 2020, when she became the first Brazilian woman to reach the Olympic final in canoeing slalom.
"Reader. Infuriatingly humble travel enthusiast. Extreme food scholar. Writer. Communicator."