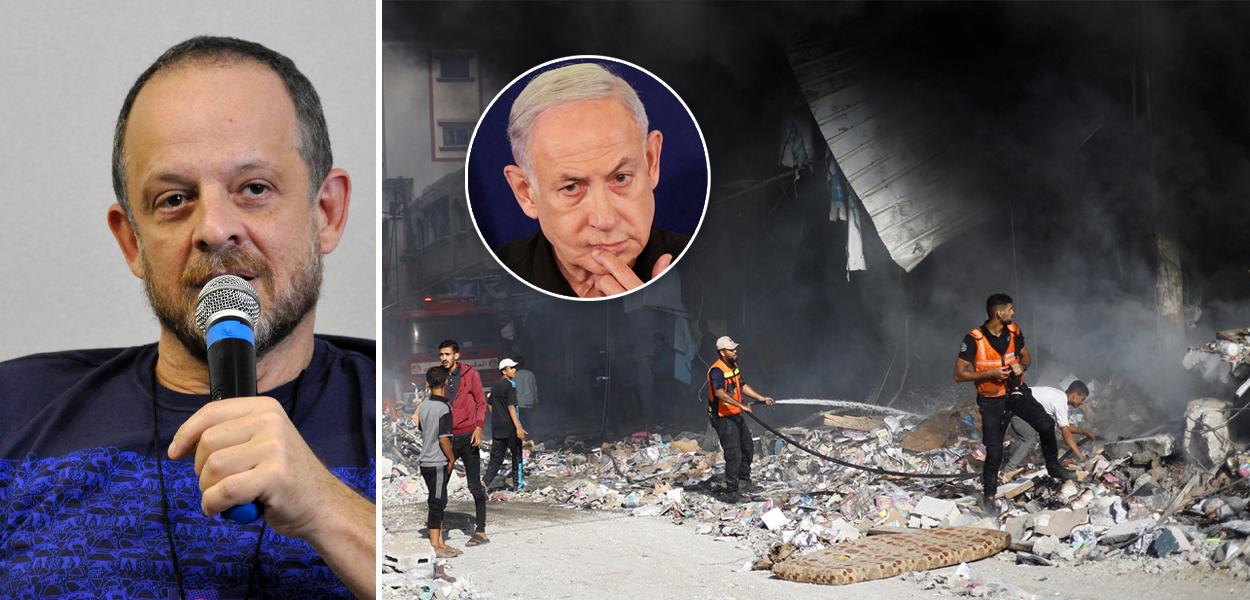 Opera Mundi's editor-in-chief, Brenno Altmann, harshly criticized Zionism and described the Israeli press as "corrupt."
Brenno Altman and Benjamin Netanyahu
✅ Get news from Brasil 247 and TV 247 on Brazil channel 247 and on Society 247 On WhatsApp.
247 Journalist and editor-in-chief of Opera Mundi, Brenno Altman, used his account on the X website (formerly Twitter) to direct harsh criticism at the Zionist media, and classified it as "the largest factory of fake news and manipulation in history." Altman did not mince his words when he described the Israeli press as "rotten," with one exception: Haaretz, which has been in the spotlight for providing high-quality reporting and refuting many of the Netanyahu government's accounts.
Altman points out that Haaretz played an important role in exposing misinformation published by the Israeli government, such as the October 7 events in Israel. The data in question has become a crucial point for Altman, who seeks to demystify what actually happened on these occasions, citing the importance of reliable sources and independent journalism.
"Zionism is the largest fake news and manipulation factory in history. He wrote: "The Israeli press is corrupt, with the exception of Haaretz, which usually publishes great reports and denies many of the lies of the Netanyahu government, starting with what actually happened on October 7."
"Proud explorer. Freelance social media expert. Problem solver. Gamer."