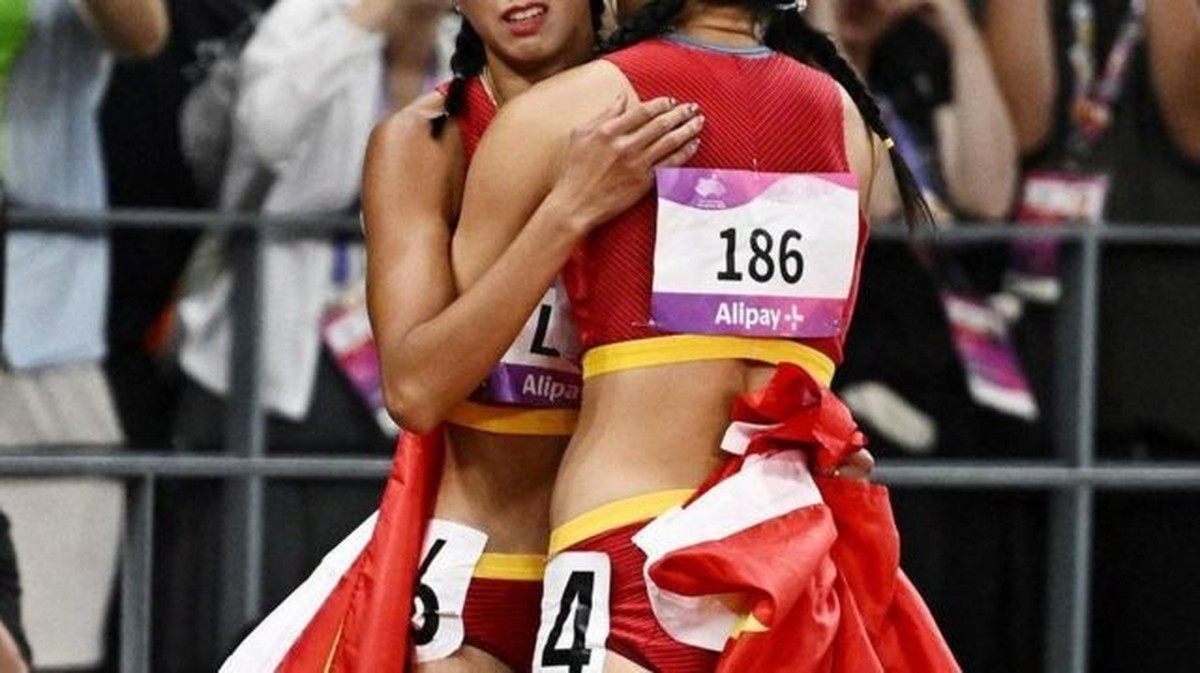 A photo of two Chinese athletes hugging each other after running has been banned on Chinese social media.
The reason: The identification numbers that Lin Youwei and Wu Yanye wore on their waists during the race were formed 64 when the two athletes hugged each other.
This number has become a popular reference to what happened on June 4th (6/4 or 4/6, depending on the date format most common in each country): the Tiananmen Square massacre of 1989.
Discussions of the massacre remain taboo in China, and authorities routinely delete any mention of the topic online.
That year, troops shot dead hundreds of pro-democracy protesters in Beijing Square.
It remains unclear how many people actually died that day, but estimates by human rights groups range from several hundred to several thousand dead.
The supervised athletes hugged each other after the 100m hurdles during the Asian Games, in which Lin won the gold medal. It was in Lane 6 next to Wu Lane 4.
Users published several posts congratulating Lin on her victory on Weibo, one of the largest social media platforms in China, but the posts that included a photo of the two hugging were censored.
However, the image does not appear to have been completely deleted from the internet, as some Chinese news stories are still using the image of the athletes.
China has won nearly 300 medals so far in the Asian Games, which are currently being held in the Chinese city of Hangzhou. The event is scheduled to continue until October 8.
The discussion around the Tiananmen Square massacre is very sensitive in China – generations of young Chinese have grown up with little knowledge of what happened.
Posts on the topic are regularly removed from the Internet, which is tightly controlled by the government.
Last year, a popular Chinese influencer's live stream, held on the eve of the 33rd anniversary of the massacre, ended abruptly after he showed his audience a tank-shaped cake – a reference to the iconic photo showing a civilian standing still. In front of a line of tanks trying to stop them.
"Proud explorer. Freelance social media expert. Problem solver. Gamer."