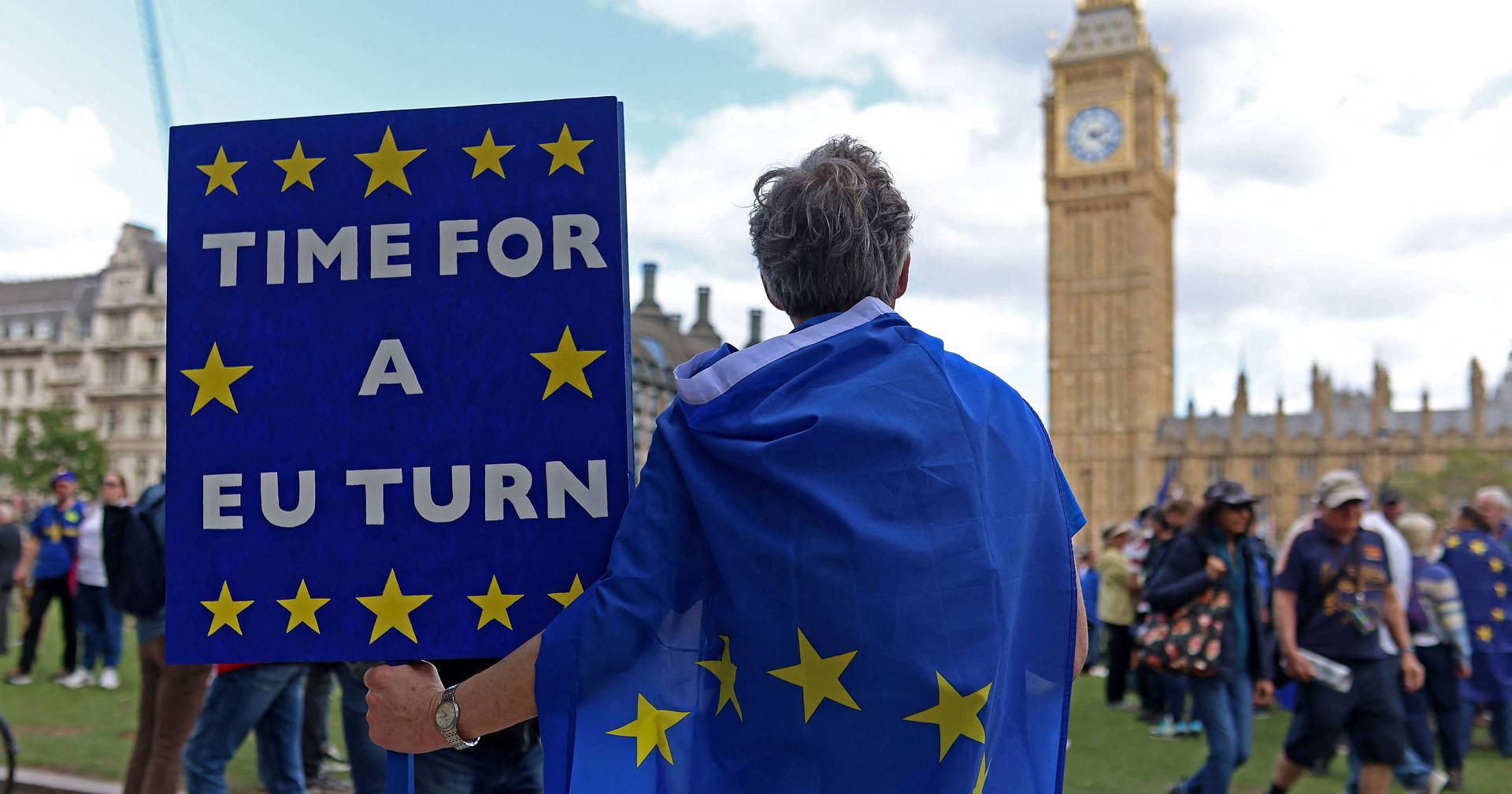 A few thousand people protested in London today to demand the rejoining of the United Kingdom into the European Union (EU).
call The "National March for Reunification" started from Hyde Park, went through the streets of central London and ended with a rally in Westminster Square.The square in front of the British Parliament building.
"We are going to demonstrate every year until we return to the European Union. Many people, like farmers and fishermen, who voted in favor of 'Brexit' expressed regret and I hope that this movement will continue to grow", said co-founder Agência Lusa.-Founder of 'March for Rejoin' , Lee Root.
One of the speakers, Belgian MEP Guy Verhofstadt, He justified his presence as giving "a signal that Europe is waiting for a united kingdom", denying fatigue with the British in Brussels. The former Belgian prime minister admitted to Lusa that British public opinion on the EU is still "volatile" but believes there is a "strong feeling that Brexit is not working".
The poll says 62% of Britons want to return to the EU
A survey by We Think estimated that 62% of Britons would vote to rejoin the EU, compared to 38% who would prefer to stay out, but other surveys indicated little difference between the two camps.
Eric, a young protester with a full face painted blue and decorated with yellow stars, told Lusa that the demonstrations were important to "get the message out to the politicians."
Friend James knows it will "take time" for the United Kingdom to fully join the EU, but believes there will be years of progressive rapprochement.
"We have recently joined the Horizon and Copernicus projects, sometimes it is the Erasmus project and the EFTA (European Free Trade Association). It will be gradual until membership becomes logical again", he predicted.
The UK's exit from the European Union was decided by 52% of voters in the 2016 referendum and formalized on January 31, 2020.
Today's pro-EU demonstration was used by groups of a few dozen people to push other types of messages, such as a tax on the most polluting cars in London (ULEZ), vaccinations and the announced ban on dogs. .
"Reader. Infuriatingly humble travel enthusiast. Extreme food scholar. Writer. Communicator."