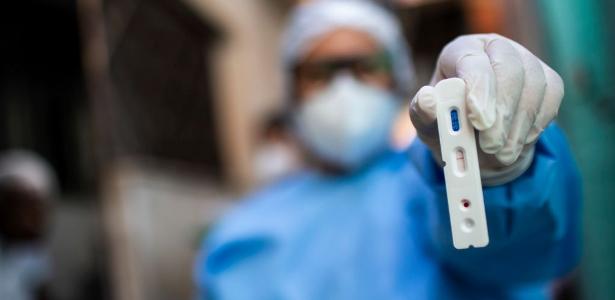 COPENHAGEN, July 2, 2021 (AFP) – Today, the World Health Organization (WHO) for Europe recommended that in the event of an increase in cases of coronavirus, it is advisable to carry out PCR and antigen tests in schools to avoid resorting, again to distance learning.
"The summer months offer governments a golden opportunity to put in place a set of measures that will help reduce infection rates and avoid resorting to school closures," said Hans Kluge, WHO Director for Europe.
In a joint statement with the United Nations Educational, Scientific and Cultural Organization (UNESCO) and the United Nations Children's Fund (UNICEF), he considered that school closures had a "disastrous impact on education and on social and mental well-being." of our children and youth."
According to new recommendations published on Friday, testing should be done primarily on children who show symptoms of COVID-19 and who belong to an at-risk group.
However, "tests should also be done" in case of infection for asymptomatic contact cases.
"On the other hand, testing is not recommended if no cases are detected in the school," the WHO told AFP.
"We cannot allow the epidemic to deprive children of their education and development," said Kluge, who has on various occasions called on the governments of the 53 regions that make up the WHO's Europe region to fight to prevent students from losing their ties to the WHO. School, due to distance learning.
For UN organisations, school closures should only be seen as a last resort if there is an "explosion of cases, or community transmission cannot be controlled by other measure".