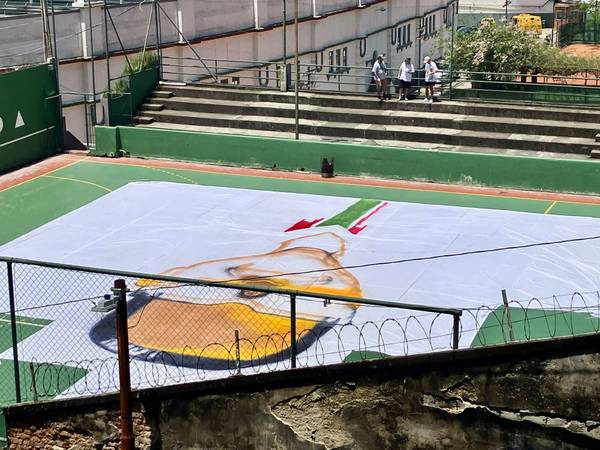 The game between Fluminense Corinthians will honor samba artist Cartola. The character of the third shirt, which was launched by the club last Wednesday, will appear for the first time specifically in Thursday's match, in the 27th round of the Brazilian Championship. In addition, fans are also preparing 3D mosaics of the duel, which are already being produced. look at the pictures:
The match against Corinthians is the last match for Fluminense At the Maracana before the Conmebol Libertadores final, on November 4, against Boca Juniors. There are still tickets on sale for the southern sector, where the mosaic will be held.
The art is executed by artist Marcelo Mente, the same person who designed the unique mosaics and Carlos Castillo's painting in CT.
Inauguration of the third new uniform for Fluminense I reached my sales goal for the entire month of October within 48 hours. The green and pink colors indicate the loving and successful partnership between one of the country's major artists and the Estação Primeira de Mangueira.
The shirt also carries from end to end the lyrics of the classic samba song "Corra e olha o Céu", written by Cartola and Dalmo Castillo, in 1974. The font chosen to print the poem on the uniform was inspired by Cartola's handwriting.
The date chosen to launch the outfit was the same date as the poet's birth. He was born and lived in the Catete neighborhood, south of Rio, until he was eight years old, then moved to the neighborhood, in Laranjeiras, where his connection with the club grew. Only later did he go to live in Morro da Mangueira, where he helped found one of the country's main samba schools.
Fluminense Corinthians will face each other at 9:30 pm (Brasilia time), on Thursday, at the Maracanã Stadium, in the 27th round of the Brazilian Championship. Florence ranks seventh with 41 points, three points behind Group 4 and one point behind Group 6. The Conmebol Libertadores final, against Boca Juniors, will take place on November 4, at 5pm, at the Maracanã.
Watch: All about Fluminense On GE, on Globo and on Sportif
"Award-winning zombie guru. Entrepreneur. Incurable tv aficionado. Web scholar. Coffee advocate. Total internet lover. Bacon expert."