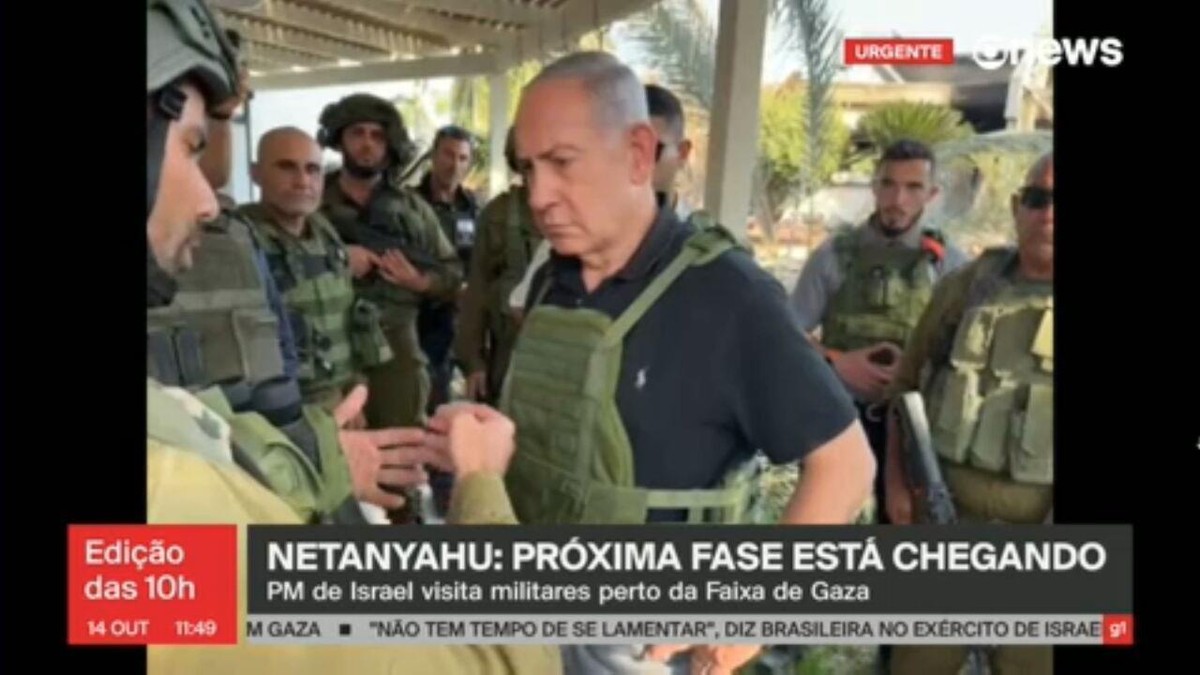 Netanyahu visits forces on the Gaza border: "The next stage is coming"
Israeli Prime Minister Benjamin Netanyahu said that "the next stage is coming" during a visit by Israeli infantry soldiers near the Gaza Strip, Saturday (14).
A video of the visit was posted on Netanyahu's social media and shows the prime minister telling the army: "Are you ready for the next phase? The next phase is coming."
He did not elaborate on the video, which also showed infantrymen shaking their heads in response to his question.
The Israeli occupation forces focused their military vehicles on the outskirts of the Erez crossing, north of the northern border of the Gaza Strip with Israel. As the deadline for withdrawal from northern Gaza approaches, attention turns to a possible ground attack.
Netanyahu said on Friday that Israel's response to this week's Hamas attack was "just the beginning" and stressed that the conflict is not close to the end.
Netanyahu said in a brief television statement after the start of the Jewish Sabbath holiday, "We are attacking our enemies with unprecedented force." "I stress that this is just the beginning."
"Proud explorer. Freelance social media expert. Problem solver. Gamer."