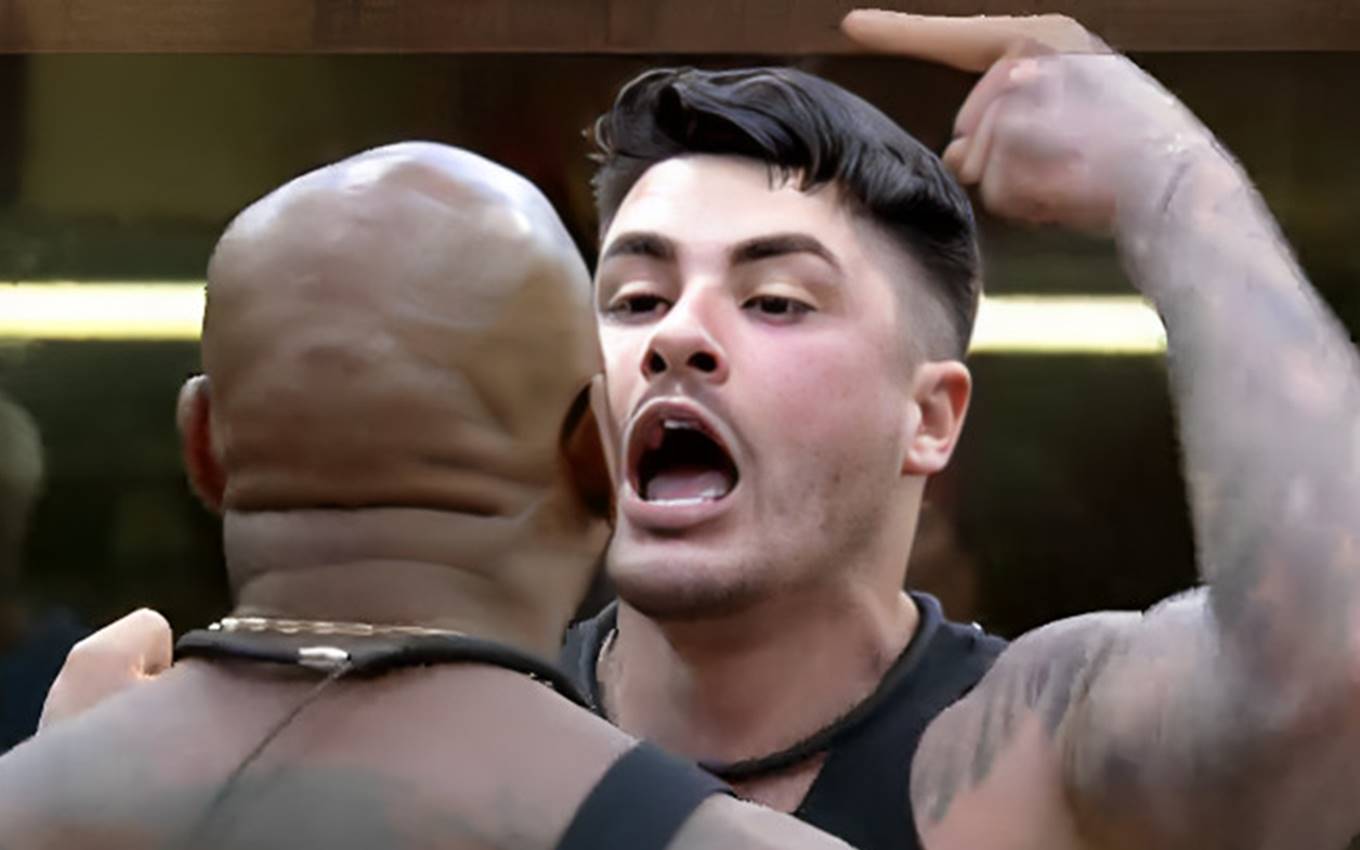 The recording on Monday night (20) showed the fight between Cesar Black and Lucas Souza at A Fazenda 15. The audience had not yet seen the images, as the broadcaster cut the PlayPlus signal as soon as the conflict took on greater proportions. "I'm shocked," one fan of the reality show responded.
During the live edition, Adrian Galisto invited viewers to follow behind the scenes to understand the situation, which began after a dynamic from one of the sponsoring companies.
In the pictures shown to the public, Lucas seemed completely out of control. Andre Gonsalves and Jacqueline struggle to hold on to their ally. The former BBB even ends up falling to the ground with her boyfriend.
Lucas was also nervous and ran through the headquarters and almost attacked Black. "Hypocrite, hypocrite," the nurse shouted. "You're an idiot," ex-JoJo shouts, as he is restrained by his fellow prisoners.
To provoke his rival, Caesar Black questioned why he kept the memory of his ex-wife locked up when the two were no longer together. The nurse also raised suspicions about the pawn's relationship with Jacqueline.
"The photo is in the game. Why bring it? He accuses me, he knows, he puts his hand in my face, he knows," continued the former BBB, who has already promised to ask why Lucas took this photo. From his ex-wife to the program. "If you talk about my ex-wife, I will break your face," Souza promised.
And in another moment, Jacqueline also appeared out of control Due to the chaos in the headquarters, one of the chairs in the house broke when the body was thrown on the floor. The former BBB was also shown punching the kitchen table.
Realizing that the situation was getting out of control, the show's production team sent ninjas to help contain the situation.
On X [antigo Twitter]Fans of the game were shocked by the scenes presented. "Jacques Lucas grabbed this one herself. Oh my god," user Suellen Camargo responded. "Black is deliberately provoking. He's jealous of Lucas," Andrea said.
"Award-winning zombie guru. Entrepreneur. Incurable tv aficionado. Web scholar. Coffee advocate. Total internet lover. Bacon expert."