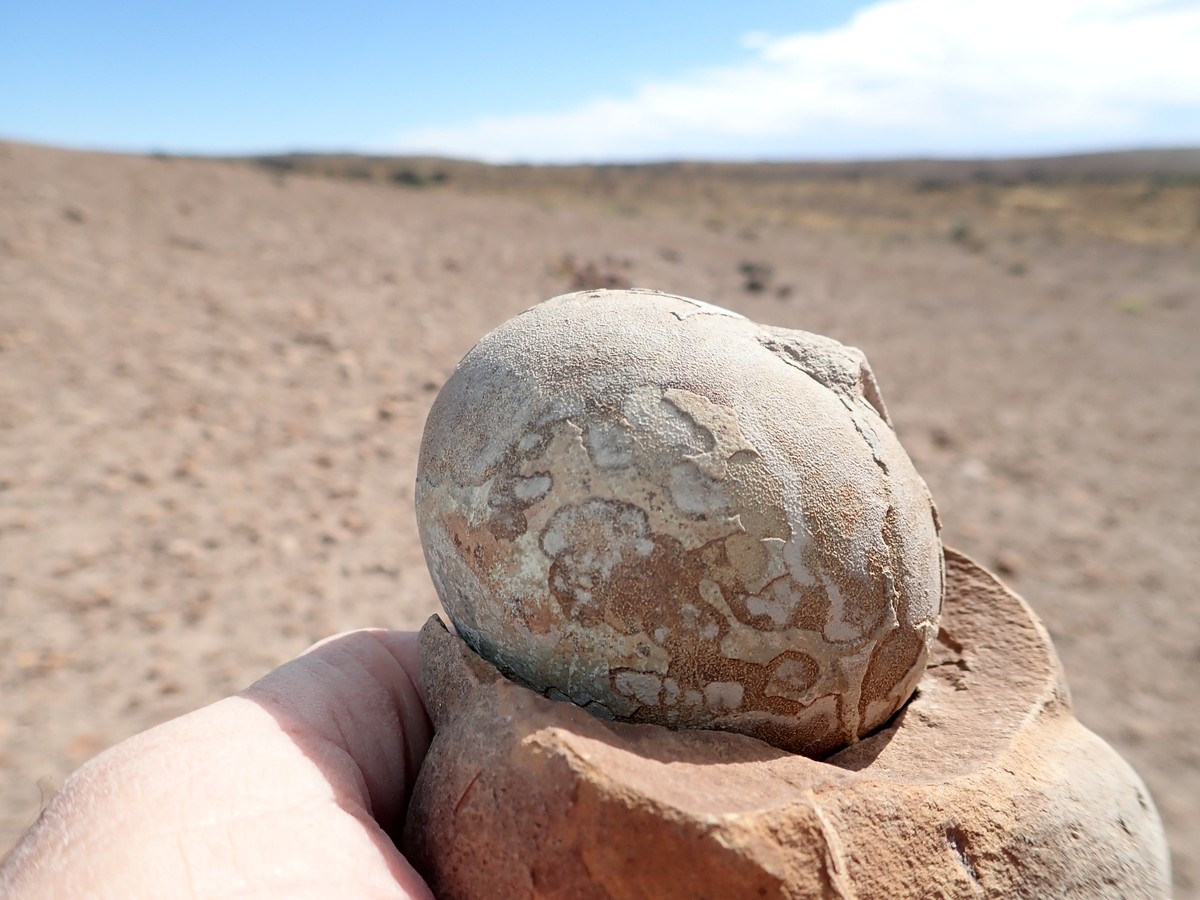 The discovery of a dinosaur cemetery in Patagonia, Argentina indicates that dinosaurs actually lived in herds 40 million years earlier than previously thought.
This hypothesis was put forward after the discovery of 80 skeletons and 100 eggs belonging to the genus Soropodomorphus by a group led by Diego Bol, head of science at the Egidio Viroglio Museum of Paleontology in Patagonia.
The time of discovery, according to the article published in the scientific journal Scientific Reports, from nature, the eggs were separated into different nests, which contain eight to 30 units each.
The age of the fossils (193 million years) was determined after analyzing the rocks that formed around the remains of animals and their eggs.
The data also surprised the researchers. According to them, complex social behaviors, such as life in a flock, have been identified only in relatively younger fossils (40 million years old).
Live with the eggs of Mussaurus patagonicus found in southern Patagonia, Argentina – Photo: Diego Pol
It was only possible to determine which types of embryos were inside the eggs after using X-rays.
Among the excavations found at the site, after observational analyzes of the size and type of bone tissue, the results indicated the presence of individuals of different age groups, such as young people under one year of age, adults and the elderly.
"Proud explorer. Freelance social media expert. Problem solver. Gamer."