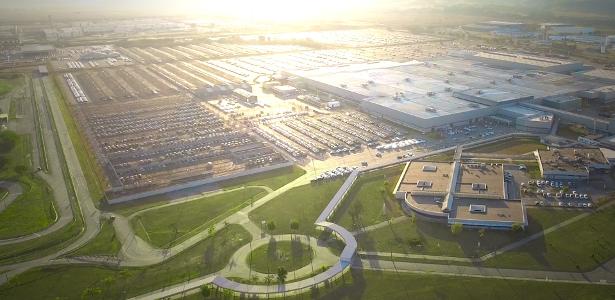 The Porto Real plant is one of the Stellantis production units in Brazil, out of a total of five plants installed in South America, and the invested amount will be allocated to the development of new products, research and development in general, in addition to modernization. Facilities, systems and equipment of the industrial unit.
Of the more than R$2 billion, R$330 million has been invested in developing a different version of the CMP platform for use by the most diverse brands that make up the automotive conglomerate. It will be compatible with both combustion-only and hybrid and electric models.
According to Stellantis, the novelty will be the basis for the Group's continuous innovation and puts the Stellantis Automotive Hub in Puerto Real in the technical conditions to produce vehicles with the recently announced "Bio-Hybrid" technology.
Currently, the CMP platform is used by models such as the Citroën C3, Peugeot 208, and soon the C3 AirCross (presented to the governor on this occasion).
Do you want to read more about the world of cars and talk to us about it? Join our group on Facebook! A place for discussion, information and exchange of experiences between car lovers. You can also follow our coverage on UOL Carros on Instagram.
"Friendly zombie guru. Avid pop culture scholar. Freelance travel geek. Wannabe troublemaker. Coffee specialist."