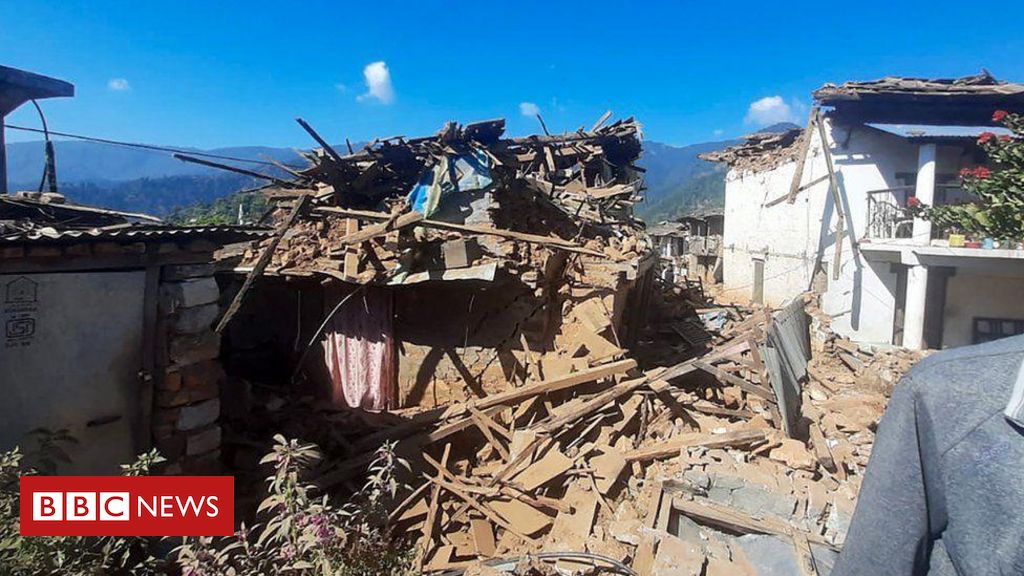 author,

Nathan Williams

scroll,

From BBC News
Security forces were deployed to assist rescue efforts in the rugged Jajarkot and West Rukum districts, 500 kilometers west of the capital, Kathmandu.
Residents felt strong tremors far away, in the Nepalese capital and in cities in neighboring India, including Delhi.
An army spokesman said that more than 100 people were injured. Jajarkot hospital is full of injured people.
One of the survivors, Geethakumari Bista, told the BBC that rescuers were able to save her eldest daughter, but she lost her younger daughter.
"The three of us were in the same room, upstairs. Everything happened suddenly. We couldn't understand what was happening," she recalls.
After their house collapsed, they were buried under the rubble.
"People were screaming. The armed police came and shouted: 'I'm alive too.' First they saved my eldest daughter, picked her up and took her downstairs. Unfortunately, they couldn't save my youngest daughter. She was 14."
Residents felt three more tremors an hour after the earthquake. Many people spent the rest of the night outside for fear of more earthquakes and damage to their homes.
Video footage posted on social media showed collapsed house facades. People were filmed digging through the rubble in the dark to extract survivors from the rubble of collapsed buildings.
UNICEF Nepal said it was assessing the damage and impact of the disaster on children and families.
Nepali Prime Minister Pushpa Kamal Dahal arrived in the affected area on Saturday (11/4), after expressing his "deep sadness" over the loss of lives and property caused by the earthquake, on social media platform X (formerly Twitter). He added that he ordered the security services to immediately begin rescue and relief operations.
But search and rescue operations are hampered by road closures due to landslides caused by the earthquake.
"We were sleeping," said Laxman Pon, an earthquake survivor whose home was damaged. "It felt like we were dying." "We don't know where we will be able to stay. Maybe we will need tents," he told BBC Nepali.
"Our house was swaying back and forth like a seesaw. As we ran outside, there were fallen houses and dust everywhere. We couldn't see anything so we went back inside. We came out after the earthquakes stopped," Siddha Bohora said. , Director of Jajarkot Bank.
The earthquake was recorded at 11:47 pm local time (3:02 pm Brasilia time), according to the Nepal Monitoring and Research Centre.
The US Geological Survey said the earthquake had a magnitude of 5.6 and said it was a surface earthquake, meaning it occurred near the surface of the Earth.
Nepal is located along the Himalayas, where there is a lot of seismic activity.
Last month, a 6.3-magnitude earthquake was recorded in the western Bajhang district, resulting in casualties.
In 2015, the country was hit by two devastating earthquakes that killed 9,000 people and injured 22,309 others.
The first, on April 25, 2015, was a 7.8 magnitude earthquake that caused most of the damage and loss of life. Then there were a slew of aftershocks, including one measuring 7.3 in May of that year.
The earthquakes destroyed or damaged more than 800,000 homes, especially in the western and central regions, according to the International Federation of Red Cross and Red Crescent Societies.
Government buildings, some stretches of roads and famous historical monuments in the Kathmandu Valley – UNESCO World Heritage Sites – were destroyed or damaged, and many villages north of Kathmandu were destroyed.
With additional reporting from BBC Nepal
"Proud explorer. Freelance social media expert. Problem solver. Gamer."