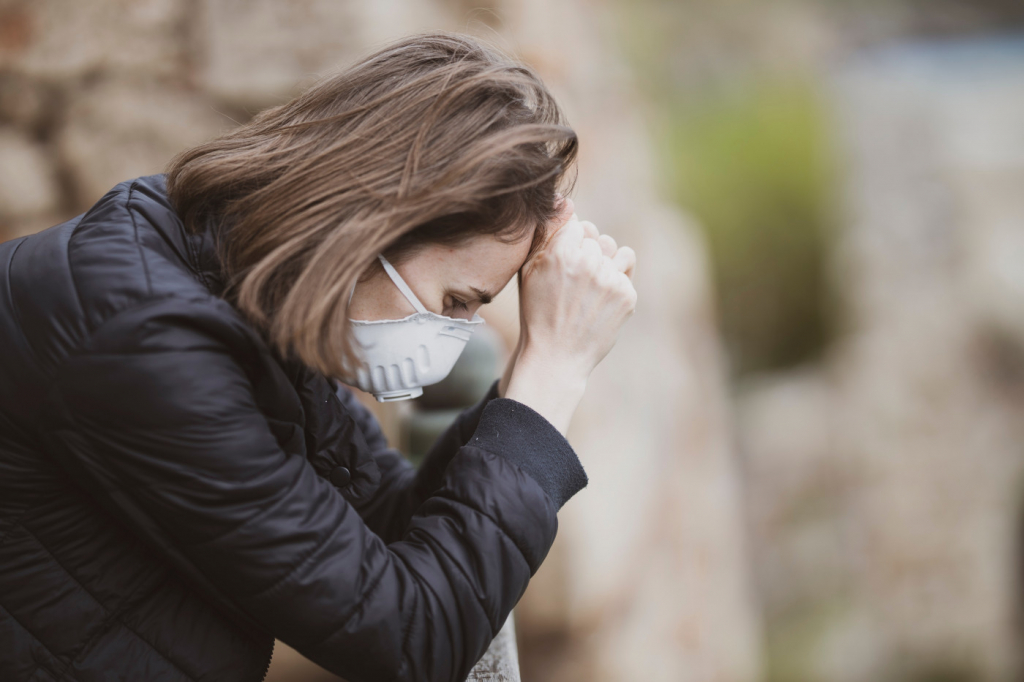 Cities that separate people according to income, cultural appearance, and distance are dysfunctional, isolating people and increasing the sense of "not belonging", which leads to an increase in loneliness.
Unsplash / Engin Accurate
According to a report published by the European Community in 2021, it shows that the percentage of respondents who felt lonely practically doubled after the start of the Covid-19 outbreak.

Loneliness and feeling undesirable is the most terrible poverty. (Mother Teresa)
An article in a Twitter post caught my attention last week. In it, @dirkjanjanssen, who identifies himself as a "wandering Dutchman and digital diplomat", described his experience in a "Kletskassa box" which, in free translation, could be a "chat box" or something similar. Although the proposal has existed since 2019, the Dutch supermarket chain Jumbo has decided to expand it recently thanks to the success in the areas it Loneliness its a problem. In addition to self-service and traditional cashiers, the Jumbo supermarket chain has made available about 200 "slow cashiers" for people who want to talk. Jumbo CCO Colette Cloosterman-Van Eerd states on its official website that the supermarket chain plays a central role in society and that measures such as implementing "chat checkout" underscore the stores' image as a meeting point and that this is a way of doing something to combat loneliness . Stimulating interaction between people is one way. Why not?
This measure is in line with a series of international programs and actions that make up the state's general policies for the mental health care of urban residents, and which aim to reduce the negative effects caused by loneliness in large urban centers. Here in Brazil, IBGE data indicates that about 14% of citizens live alone. It doesn't necessarily mean that they feel lonely. I myself have adopted solitude (which, unlike solitude, is chosen by me and causes me no suffering) as a means of surviving the digital chaos propagated by communication and information networks which, with their algorithms, attempt to read what I want, and guess it, have created colossal chaos in my digital world, and have buried me. With debris and rubbish that infect my being and leave me restless and dejected. In my case, it's an individual choice. For some, loneliness is not an option. It is a reflection of the dissatisfaction generated by the quality of social relationships in the different contexts that make up our lives, whether personal, professional, family or mixed. These relationships are built and rebuilt throughout life and depend on many factors, including urban ones. Cities that separate people according to income, cultural appearance, and distance are ineffective, isolating people, and increasing the sense of "not belonging", which leads to an increase in loneliness.
Loneliness and social isolation are undermining Psychological health And the physical health of people, as well as the deterioration of societal life, prompt governments – not ours, unfortunately, to adopt effective intervention strategies within the scope of public policies. The restrictions imposed by mobility and social distancing have caused unintended side effects and will, very soon, take their toll after the virus turns into a "mini-flu" (it hasn't happened yet), as the report describes.Loneliness in the European Union – Insights from online surveys and media dataPublished by the European Community (2021).
Analysis of the results, conducted through online questions and data, generated an overview of loneliness and social isolation in the EC, presenting a picture of recent trends in self-reported levels of loneliness and identifying the dominant sociodemographic and geographic factors associated with it. Attributes of loneliness before and during the early months of the coronavirus pandemic COVID-19. The results are alarming. The epidemic has compounded the problem already exist, Pointing out that the percentage of respondents who felt practically lonely doubled after the outbreak of the disease, and that young people suffer the most from isolation.
In 2018, the UK government established Ministry of Unity (Ministry of Isolation). At the same time, it published strategies adopted to combat loneliness, and pledged to support people in improving meaningful social relationships, with the goal of improving people's physical and mental health. Although the establishment of the ministry has been the subject of jokes, the issue has already been of interest to governments since 2017, when a survey was launched using data collected from various social and health organizations focused on the well-being and care of children. The general population. the campaign #LetsTalkLoneliness It was launched in 2019 to help raise awareness and combat the stigma of loneliness in order to achieve greater community interaction and social cohesion.
The first sentence posted at the beginning of the column is extracted from the ministerial website. It shows the importance given by the government to this issue. Interaction between people in cities is stimulated in public spaces. In the field of public life, social interaction is achieved. In cities whose urban planning is poor and results in daily inconvenience to the population who use its services, infrastructure and public equipment, a negative impact on collective mental health is normal, which increases loneliness. As a side effect, the sense extends to all areas that make up our public and private lives, interfering with the perception of belonging and participation in community issues and all other matters that are part of our social existence. It doesn't just happen to people who "celebrated more birthdays," says a colleague of mine, it happens throughout life. Loneliness caused by exclusion, through social, spatial, economic and cultural segregation, among others, can affect everyone.
Poor city planning can magnify loneliness, making it difficult for individuals to connect with each other. For example, a neighborhood with poor and expensive public transportation infrastructure, whose connections between modes increase the time and money invested in moving people, making it difficult, if not preventing, for people to meet modestly, for the pleasure of spending a few moments chatting. Away. Public spaces replete with areas with benches to sit on, shade to protect from heat, lighting adjusted for night wandering, flower pots and well-tended landscaping in squares and parks, smooth sidewalks that invite and welcome walks from those who make first steps to those who walk alongside friends, family or caregivers. The lack of affordable housing targeting the socially vulnerable and low-income groups is responsible for the isolation by making it impossible to improve social bonds and interactions. The forced isolation caused by the apartheid imposed by the mismanagement of the interests of the citizens means, in the Brazilian territory, also the feeling of loneliness. Are we going to demand public policies to counteract the loneliness created by dysfunctional cities that separate people and make social interaction and healthy interaction among its citizens futile?
Have a question or want to suggest a topic? write me on Twitter or Instagram: helenadegreas.
* This text does not necessarily reflect the opinion of Jovem Pan.
"Friendly zombie guru. Avid pop culture scholar. Freelance travel geek. Wannabe troublemaker. Coffee specialist."