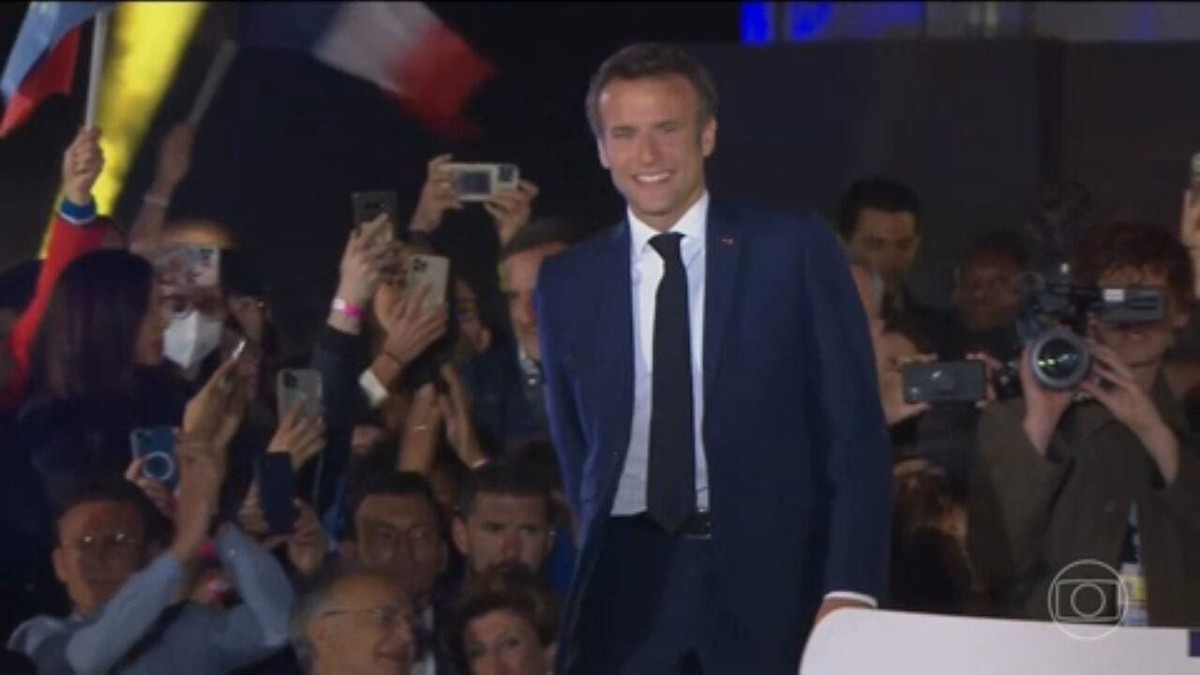 "The Brazilian government salutes Mr. Emmanuel Macron For re-election to the presidency of the French Republic. Brazil reaffirmed its willingness to work towards deepening the historical relations that unite the two countries and bring common benefits to Brazilians and French, and expresses its hope to continue implementing the broad bilateral agenda.
The relationship between Macron and Bolsonaro is characterized by an exchange of criticism. One of the most sensitive issues is the Brazilian environmental policy, which the French leader has criticized. Bolsonaro, in turn, accuses Macron of having hidden interests regarding the Brazilian forests.
Bolsonaro also sparked controversy by commenting on the French first lady, to which Macron responded.
In a message on a social network about the performance of Brazilian Air Force (FAB) aircraft in fighting the fires in the Amazon, a follower posted photos of the presidents accompanied by their wives with the following question: "Do you understand now why Macron is there? Persecution of Bolsonaro?". The follower added: "I envy President Macron, believe me [sic]Bolsonaro responded to the comment, saying: "Rodrigo Andreaca does not insult kkkkk."
Macron criticized the comment as "extraordinarily disrespectful". The French head of state also said he hoped the Brazilians would have a president up to the task quickly.
"What can I say? It's sad, it's sad. But it is sad, first of all, for him and for the Brazilians. I think that Brazilian women are undoubtedly ashamed to read this about their president," Macron said.
"I think the Brazilians, who are great people, are also ashamed to see this behavior – they expect, when you are president, that you behave well towards others," the French president said.
Ex-President Lula during a meeting with Emmanuel Macron, President of France, in November, in Paris – Photo: Riccardo Stockert/Reproduction/Twitter
In 2019, Bolsonaro said that President France He will have to "cursive" him and Brazil before considering accepting $20 million in aid from G7 countries to fight the fires in the Amazon.
Bolsonaro said Macron called him a "liar" and threatened Amazon sovereignty by talking about establishing an "international status" for the Amazon.
The president made the remarks when asked why the country would not accept the aid provided by the proposed G7 after the record numbers of fires were revealed. Bolsonaro provided conditions to talk about the topic.
First, Mr. Macron must undo the insults he has leveled at me. First, he told me a liar. And then, the information I had, that our sovereignty is open in the Amazon," Bolsonaro announced as he left the Palacio da Alvorada.
To speak or accept anything from FranceHe added, with the best of intentions possible, he will have to withdraw those words and then we can speak.
One journalist insisted on the matter, when he asked if Macron, if Macron withdrew his comments on the internationalization of the Amazon, Brazil would be able to accept the money. Bolsonaro replied: First he withdraws, then he offers, then I answer.
"Proud explorer. Freelance social media expert. Problem solver. Gamer."