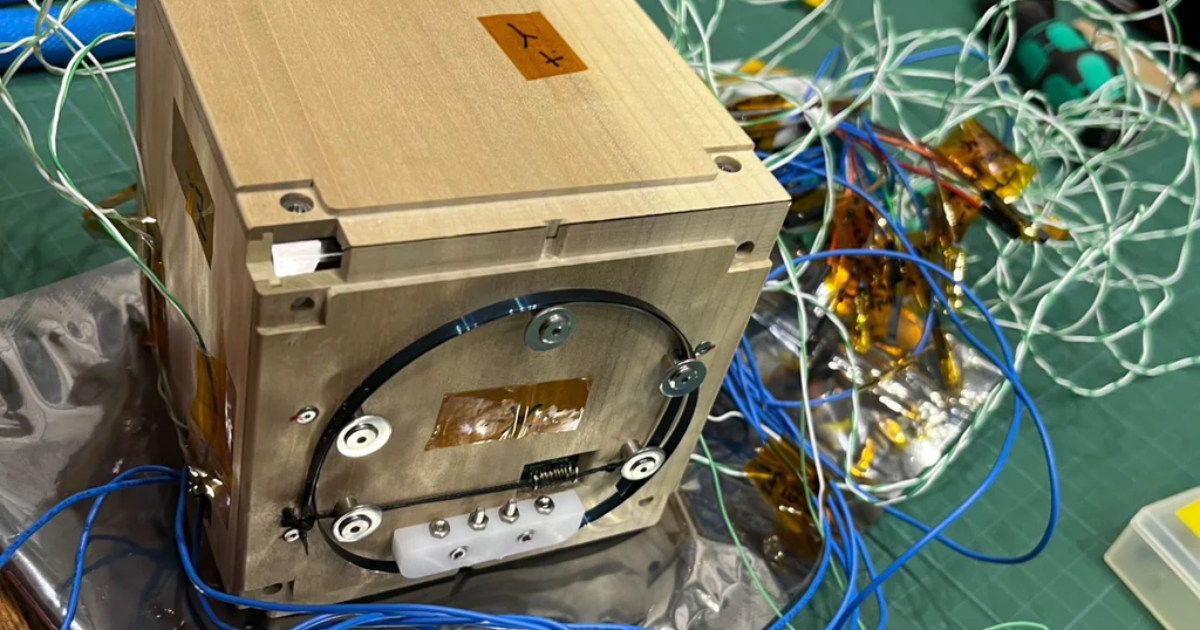 Scientists at Kyoto University want to launch a wooden satellite, LignoSat. They found that magnolia wood is best for use in space
November 9
2023
– 5:37 pm
(Updated at 8:04 p.m.)
Scientists in Japan are preparing to launch Lignosat, a wooden satellite, into space. According to Koji Murata, a researcher at Kyoto University, the device is scheduled to be launched next year on a space mission led by… NASA And by the Japanese space agency JAXA.
The Lignosat satellite is in the final stages of safety analysis and, if all goes well, is scheduled for launch sometime in the summer in the Northern Hemisphere. The researcher says that the team will monitor him for at least six months and check his performance Conditions in space And reactions to radio waves and magnetic fields.
According to Murata, wooden satellites are more sustainable and offer the same performance as those made of metal. He explained: "When you use wood on Earth, you face problems of burning, rotting and deformation, but in space, you do not face these problems."
The researcher and his colleagues have been working on the project for four years, and have sent samples of different woods to the International Space Station to see how well they fare in space conditions. They tested birch, Japanese cherry and magnolia wood.
in the end, Discover that Magnolia is ideal for use in spaceIts cells are small and uniform in size, which makes it easy to work with. Moreover, the structure of this wood is more resistant to breakage.
Wooden satellites
The researcher points out that only a few materials are used on space missions and objects, and he hopes that the team's research will show other possibilities. "It is a renewable, environmentally friendly material that is easy to use," he commented. For him, wood can be used in small satellites and even in Manned spacecraft.
Murata's team is not the first to test wooden satellites. The startup Arctic Astronautics, from Finland, created the WISA Woodsat satellite, also made of this material. CEO Jari Mäkinen said that once the company obtains a space operations license, it will launch its satellite with Rocket laboratory.
Tatsuhito Fujita, an engineer at the Japan Aerospace Exploration Agency who is involved in the lignosat project, points out that using natural resources to produce space devices makes sense from the point of view of sustainable development. "But since wood has never been used in satellites, we cannot determine what kind of benefit we might get at this stage," he noted.
Source: via: CNN
Popular on Canaltech:
"Web geek. Wannabe thinker. Reader. Freelance travel evangelist. Pop culture aficionado. Certified music scholar."