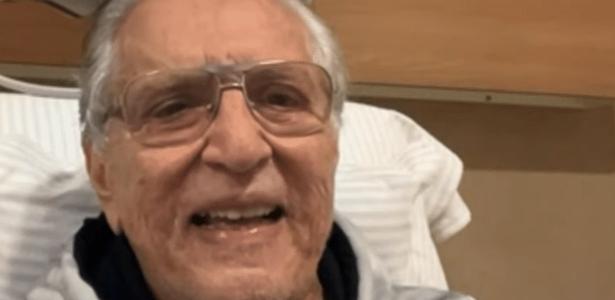 "Now, I was very lucky, because when I saw that [que estava caindo] I put my left hand on my head, afraid of a blow, and this was my luck, because the blow was very strong, and my head hit my hand. The hand stopped the blow, and I did not hit my head directly, only the face, and the temporal part of the head was in my hand. God was God."
The broadcaster also said that he suffered "two brain hemorrhages" and a fracture in one of the vertebrae, but stressed that it was not serious. He explained that he must remain in the hospital for observation until next Friday (17).
"I'm fine, I even wanted to ask a favor because there was a lot of news coming out, people saying that I'm in the ICU, that I fractured my vertebra… [Na verdade] I had a crack in a rib near my chest, and it was a small crack, and it wasn't even painful. I'm fine! To give you an idea, I thought it was nothing, that it was just a fall, but [minha esposa] He added: "He told me to go to the hospital."
What happened:
Carlos Alberto de Nobrega has been admitted to the Sírio Libanês Hospital in São Paulo since Saturday (11) after suffering a fall in his country house.
Marcelo de Nobrega, Carlos Alberto's son, commented on this topic in an interview with "Fofocalizando". "He fell down the stairs, tripped over his shoe and hit his face. His face was swollen, and he hit his head a little bit as well."
"Award-winning zombie guru. Entrepreneur. Incurable tv aficionado. Web scholar. Coffee advocate. Total internet lover. Bacon expert."