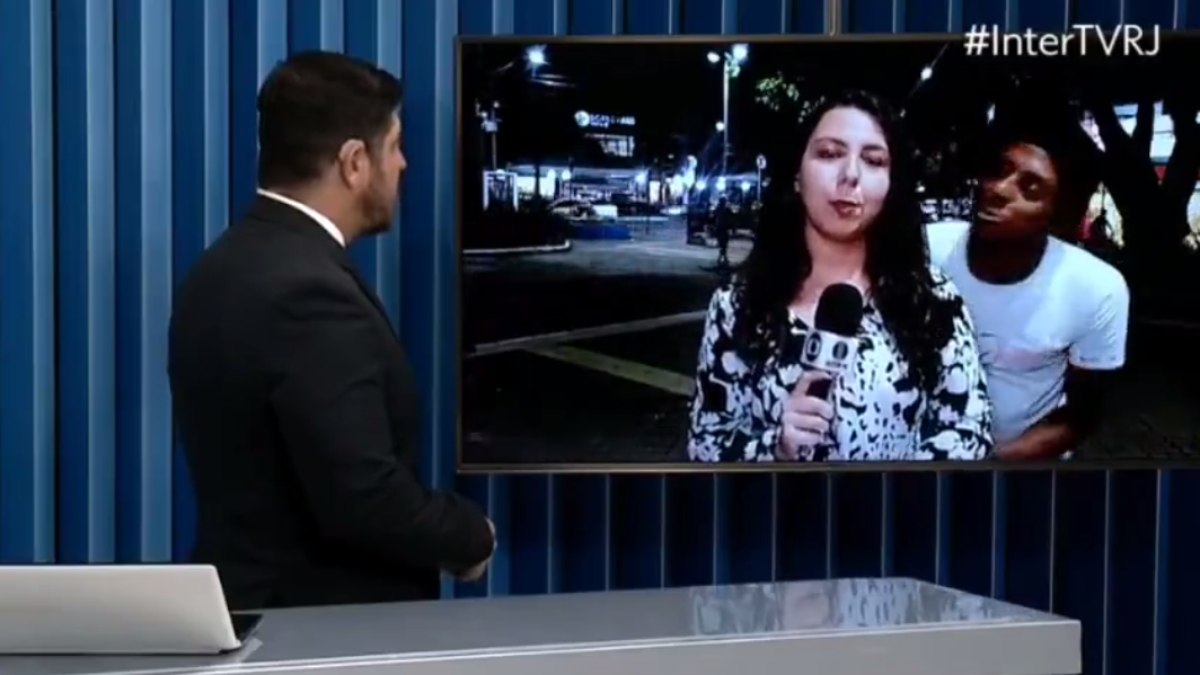 On Monday (2), reporter Bianca Chabaudet was the victim of harassment by a man during her live appearance on RJ2, on InterTV, a subsidiary of Globo, in the interior of Rio de Janeiro. The journalist was providing information about measures taken against drowning in Marika, when a man tried to kiss her on the face. The professional was able to avoid the act without her consent, as she pushed the harasser with her left arm.
Despite the fear and embarrassment, Bianca broadcast live on Globo to explain the work of civil defense on the beaches. But hours later, the reporter posted a video of what happened on social media and stated that the situation gave her a "terrible feeling."
"Today I went through this kind of situation for the first time. I was in a square, the shops were working, I was living, and a random guy passed by and tried to kiss me on the face. "Ah, but it was on the face." I only know how much it destabilized me to continue the news. I felt weak in my legs. He even stopped behind my device and said some other things that I couldn't hear because I followed the news. It was a terrible feeling," he said.
The reporter also thanked the letters of affection and support from friends and professional colleagues following the harassment. She said, "I'm fine! I'm still a little scared, but fine!"
He ended the message by asking people not to intrude on journalists' live input. He concluded by saying: "I would like to take this opportunity to say that all kinds of intrusions into live posts are very bad! They leave the reporter in a weak position, lost in the content he wants to convey to the people watching him."
*Text by Livia Carvalho
Livia Carvalho is a journalism student passionate about pop culture. Before joining the column team, she was a producer, presenter and correspondent for the Extra Edition program on TV Gazeta. Follow Lívia Carvalho on Instagram: @liviasccarvalho
"Award-winning zombie guru. Entrepreneur. Incurable tv aficionado. Web scholar. Coffee advocate. Total internet lover. Bacon expert."