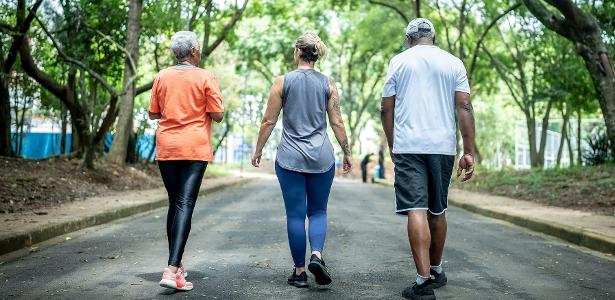 A few days ago, Dr. Eduardo Lima, head of the cardiology department at Hospital Nove de Julho and collaborating professor at the Faculty of Medicine of the University of the South Pacific (University of São Paulo), burst into laughter when he heard the following outburst from a colleague, after reading the new report. The meta-analysis, published three weeks ago in Journal of the American College of Cardiology: "It seems that we have given up even encouraging patients to exercise and are content with anything, as long as the person is moving."
However, for Eduardo Lima, the great message of all this work, which turned those ten thousand steps into a much shorter walk, is that this story of walking is not bread, bread and cheese, cheese. Or rather, it is a continuous variable, borrowing a mathematical concept.
He explains, "There is no such thing as if you take thousands of steps, your health will be good, and if you do less than that, your health will be bad." "Previously, there was an idea that if someone walked 9,900 steps, nothing good would happen to him. But, on the other hand, if someone walked 10,001 steps, he would actually reap all the benefits. Now we know that making any movement in… Everyday life is much better than standing still."
So, your colleague wasn't entirely wrong. In fact, the European Society of Cardiology has come to this point. According to the new guidelines for diabetes and vascular disease, any duration of physical activity is considered valid, even if it is no more than 10 minutes.
Study that lowered the target (even further)
The scientists behind this latest article compared what 12 studies said about the ideal number of steps per day. Together they had over 111,000 participants.
"Friendly zombie guru. Avid pop culture scholar. Freelance travel geek. Wannabe troublemaker. Coffee specialist."