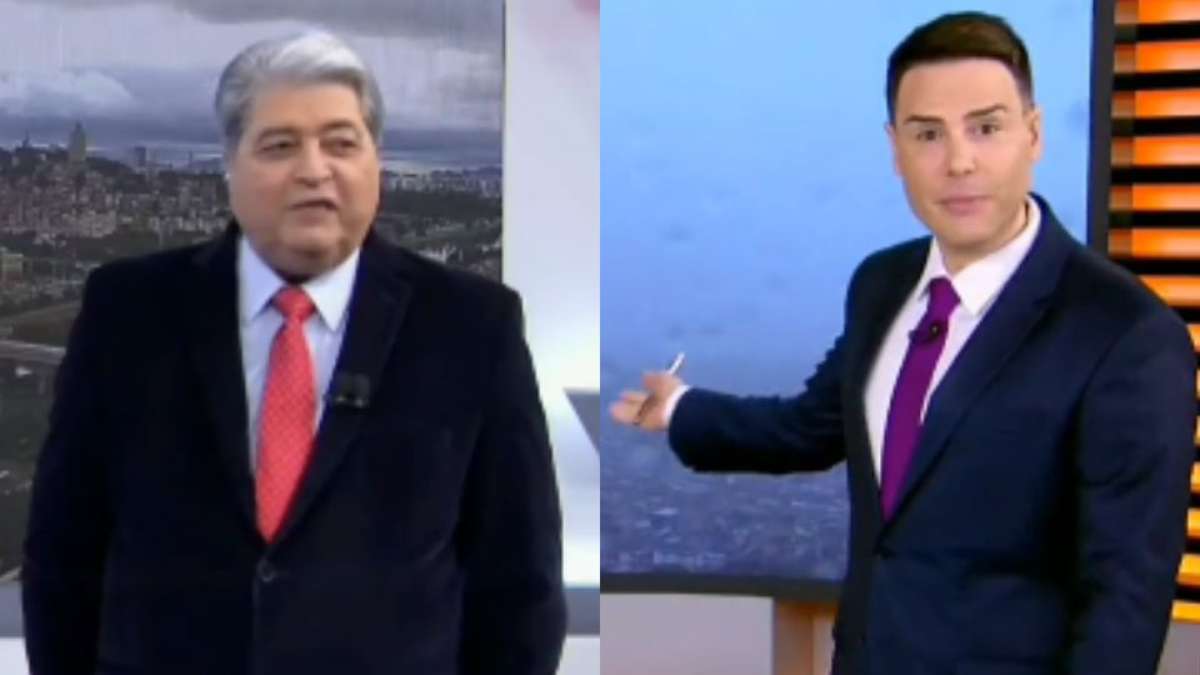 Presenters Jose Luiz Datinafrom the band, and Louise BacheThe Record Channel exchanged harsh criticism live on its programs on the afternoon of Wednesday, the first Wednesday, during the broadcast of a news story that talked about rainfall in the capital, São Paulo.
He accused Datina Bache of spreading fake news, and said that it had not rained in São Paulo, and that there was no rain forecast for today. On the other hand, Patchi responded by saying that Datina was "crying".
The situation started when Patchi said that there was heavy rain and crowding on the way out for the All Souls' Day holiday, but Datena denied this information. The presenter said that Alexandre de Moraes, Minister of the STF (Supreme Federal Court), should investigate fake news on television.
"I think Alexandre de Moraes, who fights fake news on social media, should fight fake news on television as well. It will attract a lot of people."

Oh boy…

https://t.co/z5fx2R3NO7



pic.twitter.com/vL5ENL6Wl3


— Renan  (@renanz__)

November 1, 2023

"I think Alexandre de Moraes, who is fighting fake news on social media, should fight fake news on television as well," Datina said with a laugh. "He will be able to arrest a lot of people. It doesn't rain in São Paulo."
Unsatisfied, Bache showed photos from Record's helicopter with live images of rain falling north of São Paulo. He replied: "These are live pictures. They are live pictures from our helicopter. We have the largest press and schedule structure. Here you know there is a live picture."
He concluded his speech by saying: "And you can cry and scream and spread lies, but I want to thank Brazil for the huge audience. It is a massacre every day! Brazil chose the Golden Boy! And the rest? She is crying."
Source: Redacao Terra
"Award-winning zombie guru. Entrepreneur. Incurable tv aficionado. Web scholar. Coffee advocate. Total internet lover. Bacon expert."