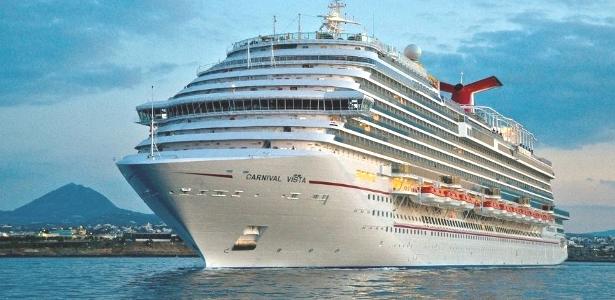 The Carnival Vista cruise line of Carnival Cruise Line announced that 27 people have tested positive for COVID-19 and have tested positive. There were at least 4,336 people on board, including passengers and crew.
According to a statement released by the Belize Tourism Board on Wednesday (11), 26 people are crew members and one is a passenger. Most are asymptomatic and the 27 are vaccinated.
Cruise spokeswoman Ann Marie Matthews told USA Today that she learned of the results on Wednesday during the previous cruise that landed on Saturday (7) in Galveston, Texas (USA). It is not known exactly how many people tested positive at that time.
"We are dealing with a small number of virus cases on board the Vista system. Passengers on the previous and current flight have been notified, and specifically on the current flight, the captain has made at least two related announcements," Matthews said.
Of the 4,336 people on board, 2,895 passengers and 1,441 crew members were on board. Under normal circumstances, the ship will carry 3,934 passengers and 1,450 crew members.
In addition, the company stated that 99.98% of the people on board the plane were vaccinated. To avoid further contamination, the company will require everyone to wear masks inside the ship.
"Additional protocols have been implemented, including increased use of masks indoors, use of N95 masks by crew, crew social areas closed, and at the next departure all guests will request a rapid negative test regardless of vaccination." Carnival reported.
"Proud explorer. Freelance social media expert. Problem solver. Gamer."