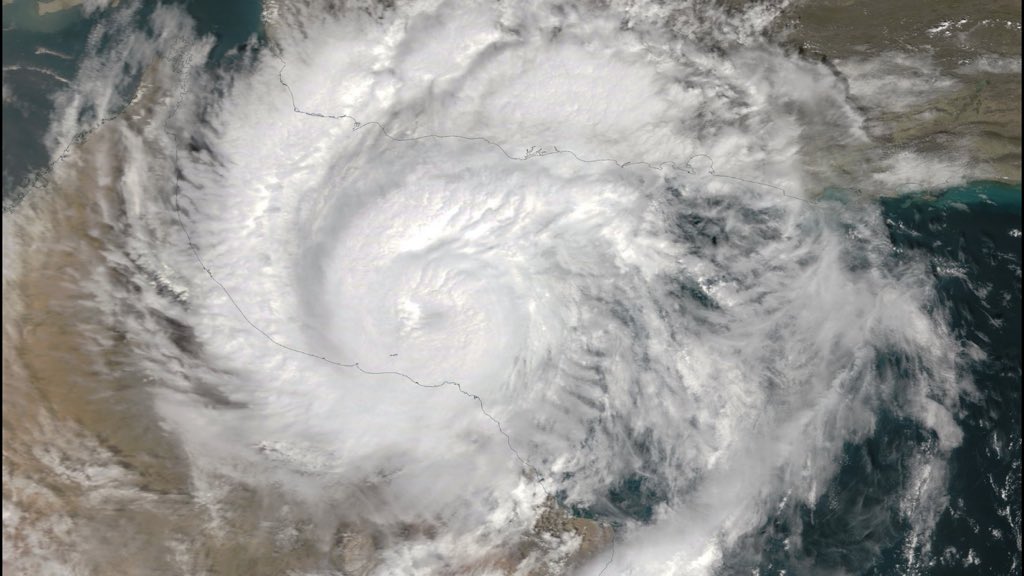 A cyclone in one of the world's most famous desert regions caused five years of rain in just one day. Hurricane Shaheen entered history yesterday when it touched land between Musanah and Suwaiq in the Sultanate of Oman, 80 kilometers west and northwest of the capital, Muscat.
A tropical cyclone (which was a hurricane and does not have that name in the region because it occurs outside the Atlantic or eastern Pacific) weakened to a minimum category 1 intensity just before it reached Earth, but caused flooding in the middle of the desert.
Authorities said 369 mm of rain fell in Al Khaboura, northwest of the Omani capital, Muscat, while more than 200 mm of rain was recorded in Muscat itself.
🔴 Heavy rain and strong winds in Widam Al-Sahel in the state of #manufactured With the progress of the live effects of the wall #cyclone_shaheen God bless them #shaheen #shaheen pic.twitter.com/9dmTkBoAfZ

— Oman weather 🌦 (@WeatherOman) October 3, 2021
Thank you to the brave men of Oman 🇴🇲#shaheen #cyclone_shaheen pic.twitter.com/6QfwJej4fv

— Oman weather 🌦 (@WeatherOman) October 4, 2021
🔴 Damage to General Street after the start area in the state of #swag towards Muscat #shaheen #cyclone_shaheen #shaheen pic.twitter.com/LW0S0XHwFY

— Oman weather 🌦 (@WeatherOman) October 4, 2021
Part of its continuous search and rescue operations The Royal Omani Air Force In the governorates of North and South Al Batinah.#shaheen pic.twitter.com/Wb4XrRYE6t

— Moral guidance (@MG_MOD_OMAN) October 4, 2021
prayer for #Sultanate of Oman 🇴🇲 They are facing heavy rain and flooding as we speak. May God protect the people of Oman#Sultanate of Oman pic.twitter.com/3L9ysnV3h1

– UmairIsraar October 4, 2021
Please pray for the people of Oman. God bless and keep them#cyclone pic.twitter.com/UAV63qU06o

– Alloush (@AliEMughal3) October 3, 2021
The average rainfall in October in Muscat is 0.8 mm and the average annual precipitation is 89.7 mm. A size of 253.2 mm was recorded in 24 hours in Al Suwaiq [Al ​​Suwaiq]South Sohar. The average annual precipitation in this very dry area about 100 mm.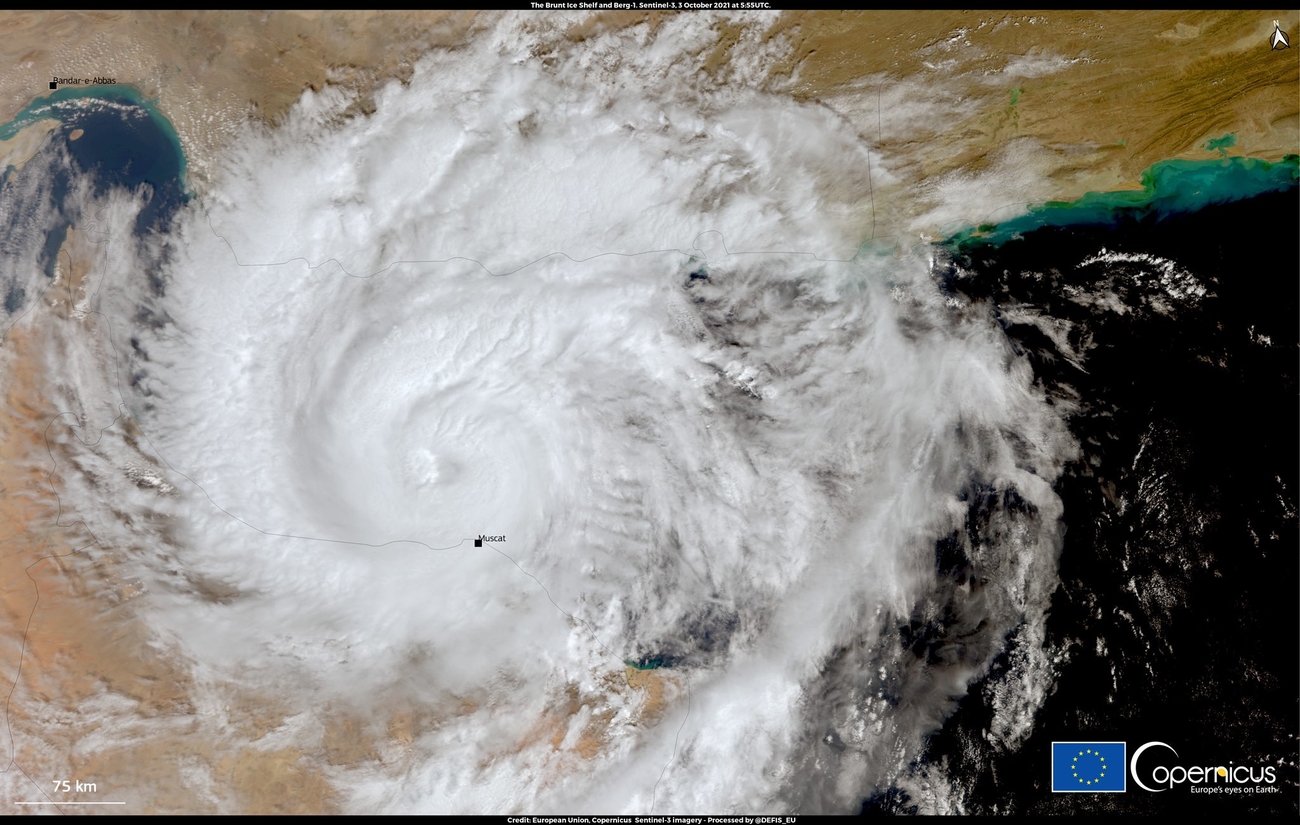 According to meteorologists at Yale Climate, Few tropical cyclones have been recorded so far in the Gulf of Oman and no cyclones have been recorded until West Shaheen. The most powerful Cyclone Gonu struck the western Arabian Sea in June 2007 as a storm equivalent to a Category 5 hurricane. It was the most intense ever in the region. Juno caused more than $4 billion in damage, mainly in Oman, and caused at least 78 deaths. In 2010, Cyclone Phet followed a roughly similar path toward eastern Oman and caused more than $800 million in damage and 24 deaths.
The strong winds in Shaheen also caused waves of up to ten meters along the coast. There was widespread flooding along the northern coast of Oman when the storm hit the mainland yesterdayBringing with it torrential rains and winds of up to 150 kilometers per hour. Omani authorities reported that seven people were killed in Al Batinah Governorate. Four more people drowned or died in landslides on Sunday.
In Iran, state media said that the bodies of two fishermen had been found. Three other fishermen are still missing off the coast of Sistan-Baluchestan Province, in the southeast of the country. Infrastructure, including electrical installations and roads, was also damaged in the cyclone's passage through Iran.
Subscribe to our free newsletter to get news and alerts
"Proud explorer. Freelance social media expert. Problem solver. Gamer."